Tirage au sort
Concours du Mois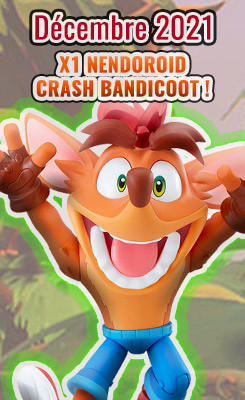 Toutes vos commandes du mois vous donnent une chance de gagner !

1 commande sera tirée au sort et le gagnant recevra ce produit en cadeau !

John Carpenter's The Fog
John Carpenter's The Fog est un film sorti en France sous le simple nom de Fog. Ce film d'horreur américain raconte l'histoire du navire Elizabeth Dane et plus précisément celle de son capitaine Blake et de ses hommes... Ce dernier était un homme riche qui a été assassiné par les six fondateurs du village Antonio Bay... Les événements se sont déroulés en 1880 et c'est cent ans plus tard que Blake et son équipage se réveille sous la forme de fantômes et ils ne sont pas contents du tout...
Voici l'intégralité de notre gamme de produits dérivés figurines et goodies pour John Carpenter's The Fog.