Tirage au sort
Concours du Mois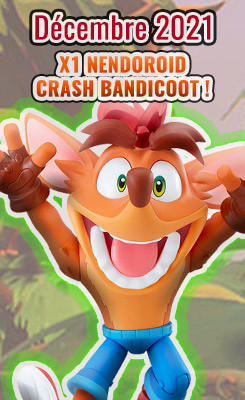 Toutes vos commandes du mois vous donnent une chance de gagner !

1 commande sera tirée au sort et le gagnant recevra ce produit en cadeau !

King of Prism - Pretty Rhythm
Takara Tomy a créé Pretty Rhythm, une franchise débutant en 2013 avec un anime du nom de Rainbow Live. Par la suite est né King of Prism by Pretty Rhythm qui est un anime japonais de 2016 explorant l'histoire des personnages de l'anime d'origine. Suite à son succès, des films ont vu le jour et il y en a même un de prévu en 2019. On y suit l'histoire des Prism Stars, des idoles qui doivent se produire devant et public et le charmer...
Voici l'intégralité de notre gamme de produits dérivés figurines et goodies pour King of Prism - Pretty Rhythm.