Tirage au sort
Concours du Mois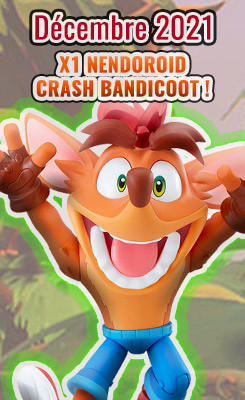 Toutes vos commandes du mois vous donnent une chance de gagner !

1 commande sera tirée au sort et le gagnant recevra ce produit en cadeau !

Atelier of Witch Hat
Atelier of Witch Hat est un manga de type seinen qui, comme son nom l'indique, traite de sorcière et de magie. L'histoire nous raconte celle de Coco, une passionnée de magie qui n'est pas capable d'en faire puisque cette pratique est un don à la naissance. Cependant, les choses vont rapidement changer pour elle et une rencontre avec Kieffrey va bouleverser sa vie...
Voici l'intégralité de notre gamme de produits dérivés figurines et goodies pour Atelier of Witch Hat.