Tirage au sort
Concours du Mois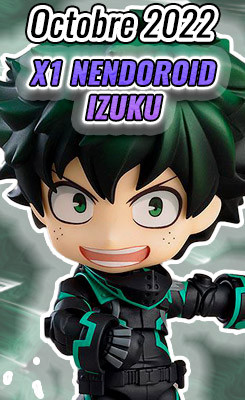 Toutes vos commandes du mois vous donnent une chance de gagner !

1 commande sera tirée au sort et le gagnant recevra ce produit en cadeau !
Résultats de la recherche (1 produit)
Z/X Zillions of enemy X
Z/X Zillions of enemy X est un jeu vidéo signé par le talentueux studio Nippin Ichi Software avec l'appui de Broccoli. Il s'agit d'un jeu de cartes et il est sortie gratuitement au Japon sur PlayStation 3. Suite à son succès, il a été adapté en manga et en anime. Asuka Tennoji est l'héroïne de l'histoire et elle vit au dortoir de l'école où elle peut afficher sa passion pour les cartes !
Voici l'intégralité de notre gamme de produits dérivés figurines et goodies pour Z/X Zillions of enemy X.