Tirage au sort
Concours du Mois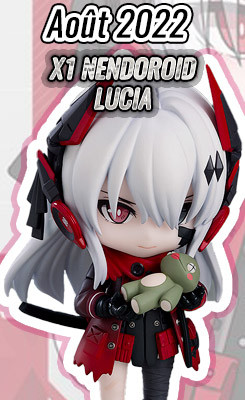 Toutes vos commandes du mois vous donnent une chance de gagner !

1 commande sera tirée au sort et le gagnant recevra ce produit en cadeau !
Résultats de la recherche (2 produits)

Don't Toy with Me
Don't Toy with Me est un manga japonais de Nanashi. On y suit l'histoire d'un jeune lycéen qui va tomber sur la belle et imprévisible Nagatoro... Cette dernière le malmène et semble prendre beaucoup de plaisir à cela, cependant, elle semble s'attacher à lui...
Voici l'intégralité de notre gamme de produits dérivés figurines et goodies pour
Don't Toy with Me.

novembre 2022

Estimation indicative de la date d'arrivée du produit dans nos locaux.