Tirage au sort
Concours du Mois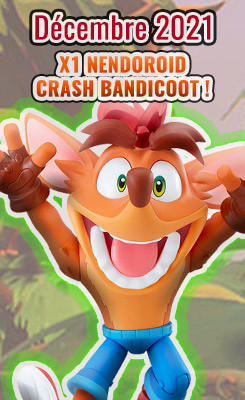 Toutes vos commandes du mois vous donnent une chance de gagner !

1 commande sera tirée au sort et le gagnant recevra ce produit en cadeau !

The Legend of Hei
The Legend of Hei est un film d'animation japonaise. Il y a eu avant celui-ci The Legend of Luo Xiaohei qui mettait en scène Luo Xiaohei, un esprit affaibli par un artefact et qui va être recueillie par une jeune fille du nom de Xiaobai.
Voici l'intégralité de notre gamme de produits dérivés figurines et goodies pour The Legend of Hei.