Tirage au sort
Concours du Mois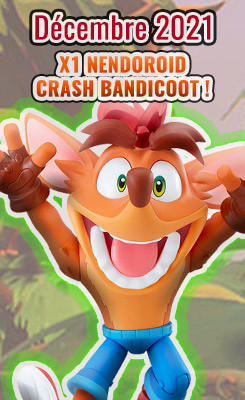 Toutes vos commandes du mois vous donnent une chance de gagner !

1 commande sera tirée au sort et le gagnant recevra ce produit en cadeau !

The Day I Became a God
The Day I Became a God est un anime qui met en scène la belle Hina qui se prend pour dieu... Yota, un jeune lycéen se concentrant sur ses études fait sa rencontre et au premier abord, difficile de croire une telle personne... Pourtant, au fur et à mesure, ce dernier commence vraiment à croire qu'elle a véritablement les pouvoirs de dieu !
Voici l'intégralité de notre gamme de produits dérivés figurines et goodies pour The Day I Became a God.