Tirage au sort
Concours du Mois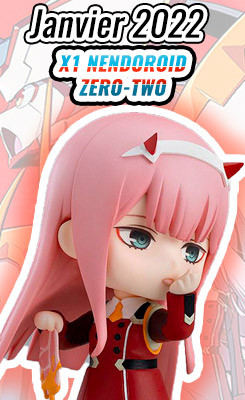 Toutes vos commandes du mois vous donnent une chance de gagner !

1 commande sera tirée au sort et le gagnant recevra ce produit en cadeau !
Disgaea
Développée par Nippon Ichi Software, Disgaea est une licence de jeux vidéo de type RPG tactique dont le premier épisode, Disgaea: Hour of Darkness, est sorti sur PlayStation 2. Par la suite, d'autres opus ont fait leur apparition sur d'autres consoles avec notamment Disgaea 5 : Alliance of Vengeance sur PlayStation 4 ainsi que sur Nintendo Switch en format Complete.
Laharl, le héros de Disgaea, se réveille après un long sommeil de plusieurs années. Il apprend que son père, le roi, est décédé pendant son absence. Il va donc devoir reprendre en main le château et reconquérir son territoire. Pour cela il peut compter sur sa dévouée servante Etna et son armée de Prinnies.
Voici l'intégralité de notre gamme de produits dérivés figurines et goodies pour Disgaea.