Tirage au sort
Concours du Mois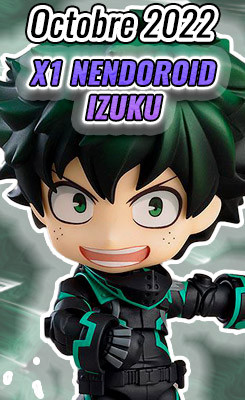 Toutes vos commandes du mois vous donnent une chance de gagner !

1 commande sera tirée au sort et le gagnant recevra ce produit en cadeau !
Résultats de la recherche (1 produit)

The Witch
The Witch est un film d'horreur américain datant de 2015. On y retrouve une famille composée de William, Katherine, Thomasin, Caleb, des jumeaux Mercy et Jonas ainsi que de Samuel... Forcés d'habiter dans une petite maison perdue dans la nature, ils vont devoir faire face à des événements paranormaux qui les dépassent complètement...
Voici l'intégralité de notre gamme de produits dérivés figurines et goodies pour The Witch.
Quand ce produit fait partie d'une commande à 60 euros, la livraison est offerte !