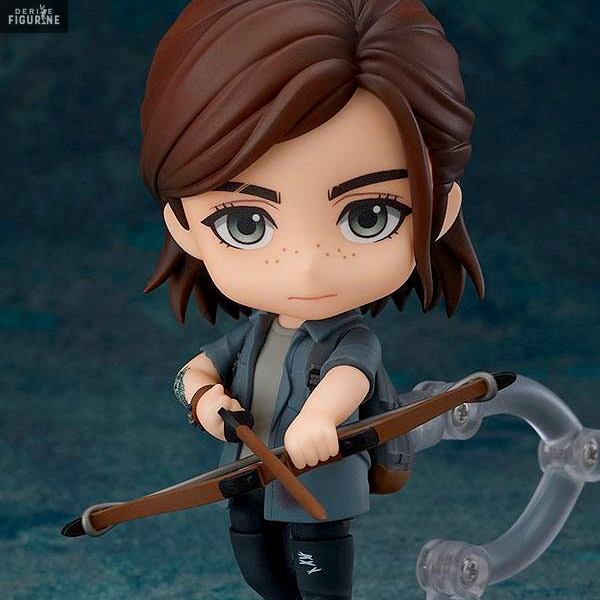  
The Last of Us Part II - Figurine Ellie, Nendoroid
Référence : GSC12143
Figurine officielle de Ellie en ABS/PVC d'environ 10 centimètres de haut. Elle est issue de la collection Nendoroid. Le fabricant est Good Smile Company.
MAJ 23.09.2022 : En rupture de stock chez l'ensemble des distributeurs européens
Ellie n'est autre que l'héroïne du tout nouveau jeu vidéo The Last of Us Part II faisant suite au premier opus et ayant créé l'événement en sortant ces jours-ci au moment où l'on écrit ces lignes. TLOU, premier du nom, date de 2013 et aujourd'hui, en juin 2020, la Part II est enfin sorti et nous propose de retrouver la mignonne Ellie, qui a marqué bien des joueurs et qui va encore en marquer davantage dans cette suite. Voici une figurine toute mignonne au format Nendoroid de notre héroïne de ce monde post-apocalyptique où règne une terrible menace et dans cette épisode, on prend ainsi le contrôle de cette dernière. Cette figurine est vendue avec son arc, une machette, un pistolet, une brique et différents visages.