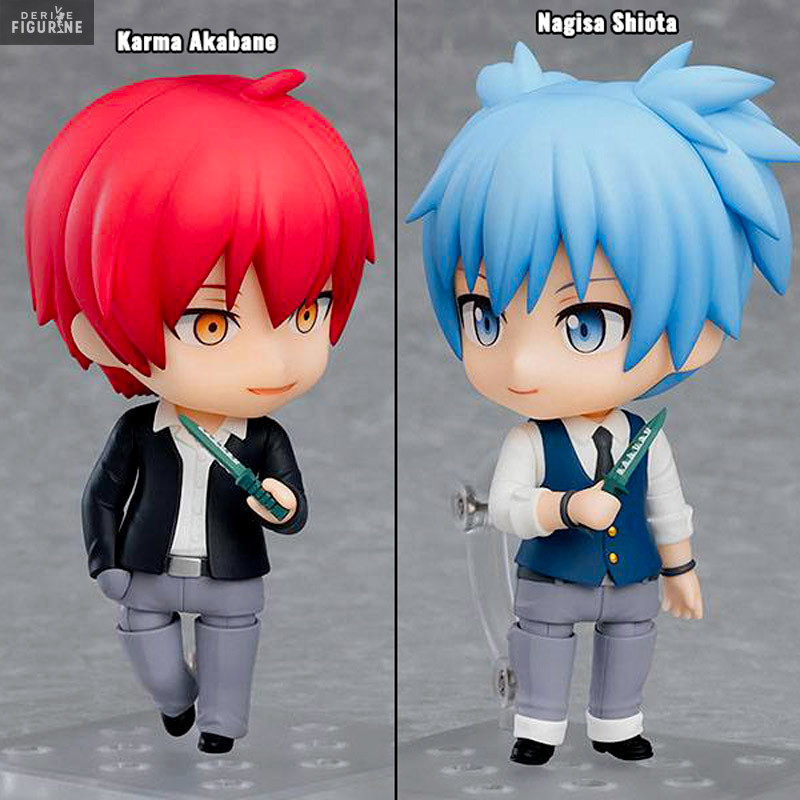  
Pre-order
Pre-order ends on 1 December 2022
PRE ORDER - Assassination Classroom - Figure Karma Akabane or Nagisa Shiota, Nendoroid
Reference : ORA17163
Official figure of your choice of Karma Akabane or Nagisa Shiota in PVC which measures approximately 10 centimeters high. It is from the Nendoroid collection. The manufacturer is Orange Rouge.
Release date: estimated arrival date in stock to October 2023.
Assassination Classroom allows us to discover a school where young people will have to find a way to eliminate Mr Koro, the extraterrestrial teacher. Here are two super cute Nendoroid figures and you can choose between Karma Akabane or Nagisa Shiota. Karma is quite a prankster with his classmates but he is also extremely intelligent. Nagisa meanwhile is more discreet and is quite calm by nature, he too will show intelligence to unseal anything that can harm Koro Sensei!