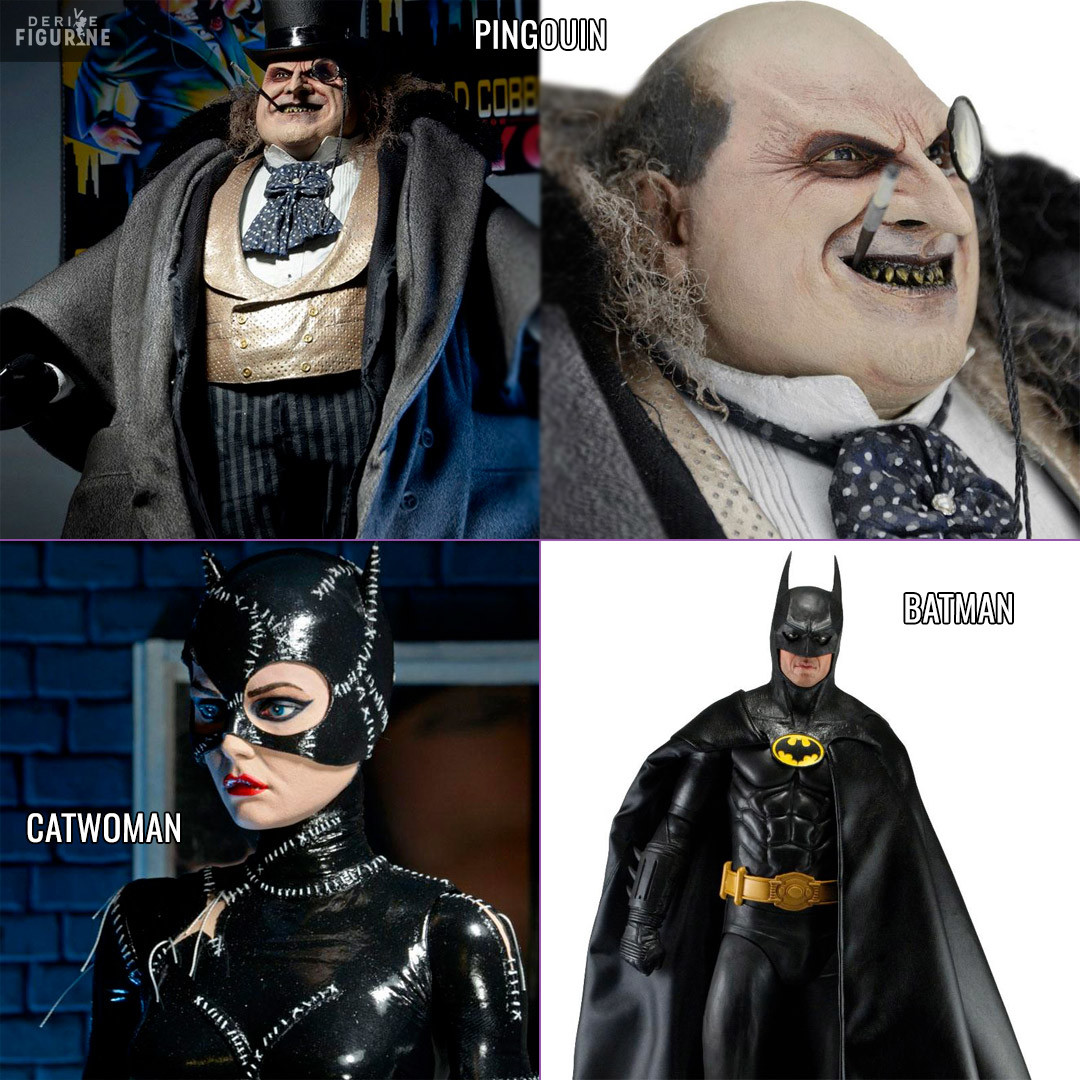  
DC Comics, Batman - Pinguin, Catwoman or Batman figure
Reference : NECA61241
Official figure of your choice between Pinguin (~38 cm), Catwoman (~45 cm) or Batman (~45 cm), scale 1/4. The manufacturer is NECA.
Catwoman / Pingouin : In stock at our supplier
If you love the old Batman movies, you will fall in love with these three figures that we offer you. To add even more realism, the clothes are made of fabric and they are articulated to give them the poses you want. The whole thing is now to make a choice between the Penguin in mayor's outfit played by Danny DeVito, Catwoman who is played by Michelle Pfeiffer, they are from Batman Returns or finally Batman with Michael Keaton from Batman 1989 under the costume.