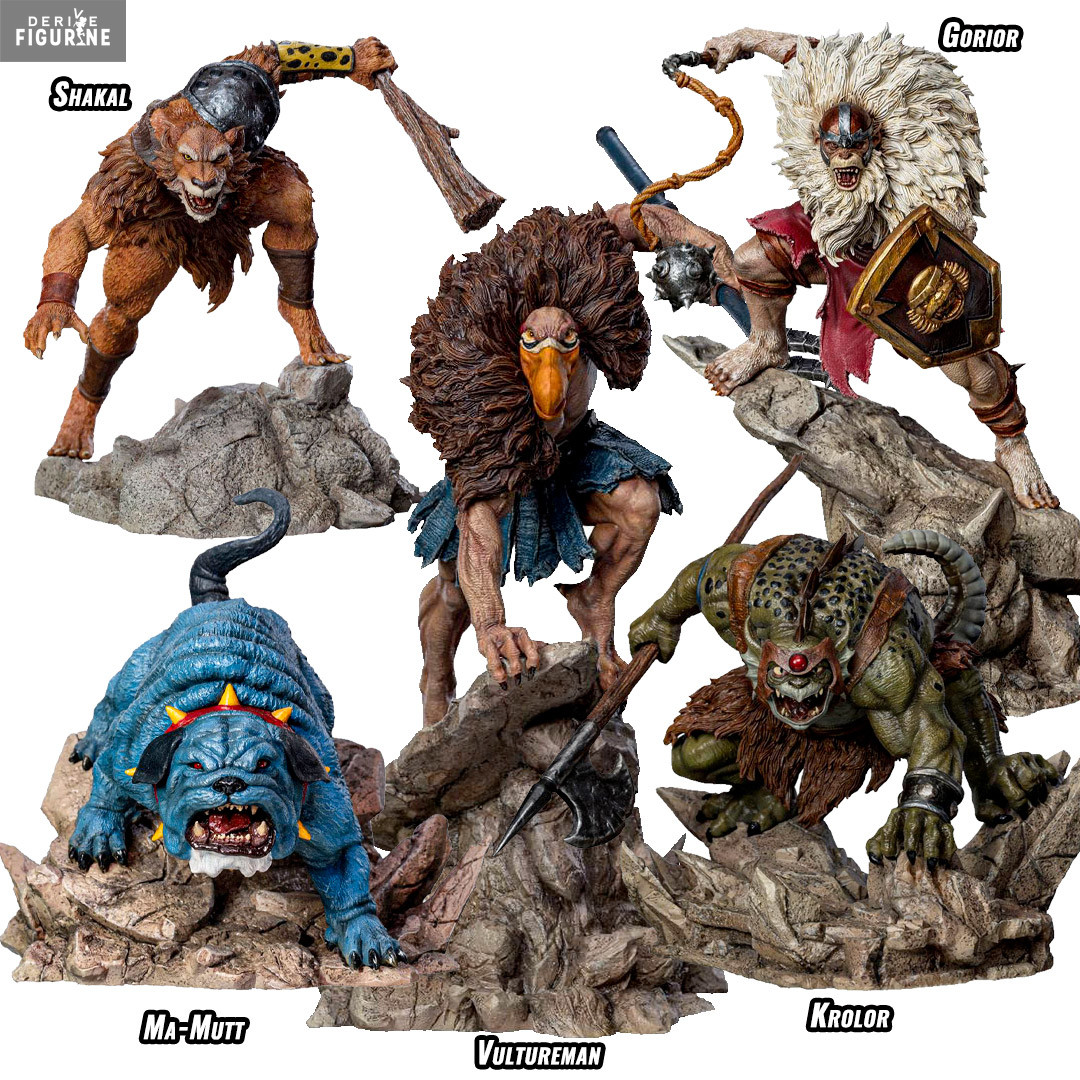  
ThunderCats - Ma-Mutt, Jackalman, Monkian, Slithe or Vultureman figure, BDS Art Scale
Reference : IS12917
Official figure of your choice between Ma-Mutt (~ 11,15 x 10,5 x 9,8 cm), Jackalman (~ 16,15 x 12,7 x 13 cm), Monkian (~ 23 x 11,5 x 15 cm), Slithe (~ 17 x 19 x 21 cm) or Vultureman (~ 27,2 x 17 x 12 cm) in resin, scale 1/10. The manufacturer is Iron Studios.
Release date: estimated arrival date in stock to Octobre 2022.
If the ThunderCats rocked your childhood, you're in luck since five characters from them make their appearance in the BDS Art Scale collection. So you have the choice between Ma-Mutt, Mumm-Ra's bulldog, or four mutants, namely Jackalman the jackal, Monkian the monkey, Slithe the reptile or Vultureman the vulture.