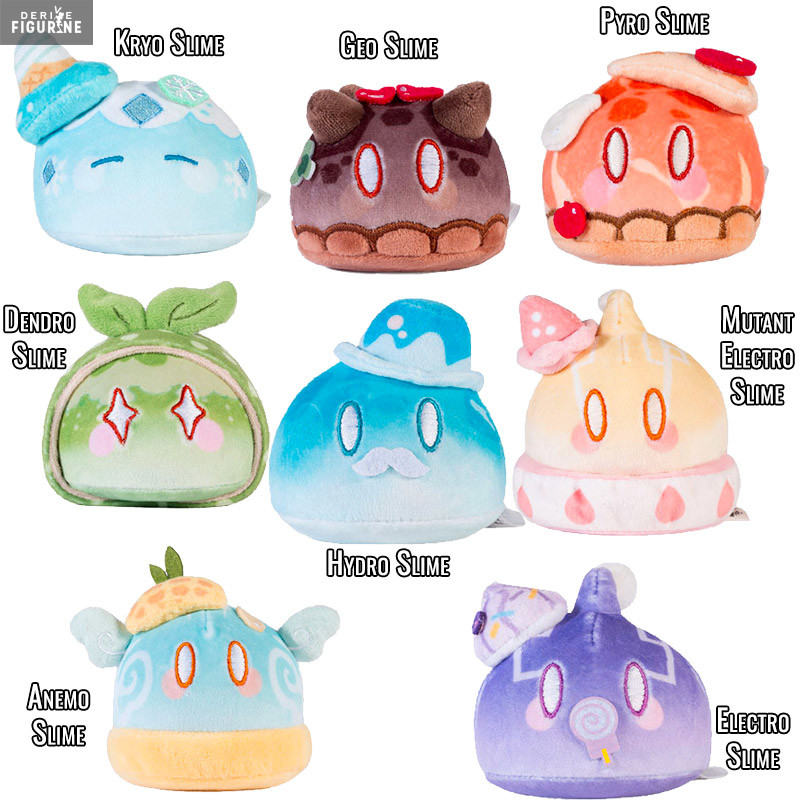  
Genshin Impact - Plush of your choice, Slime Sweets Party Series
Reference : MHY68546
Official plush of your choice of Genshin Impact about 7 centimeters. The manufacturer is MiHoYo.
Anemo : In stock at our supplier
Genshin Impact is entitled to a collection of stuffed animals called Slime Sweets Party Series which focuses on food and more specifically on a maximum of types of desserts. It's once again the blobs that invite themselves into the collection and if you're a fan of these little monsters residing in Teyvat, you can choose between seven models inspired by culinary delights: Geo Slime Cupcake, Pyro Slime Apple Pie, Kryo Slime Ice Cream, Hydro Slime Pudding, Mutant Electro Slime Strawberry Cake, Electro Slime Blueberry Candy, Anemo Pancake or Dendro Slime Matcha Cake.