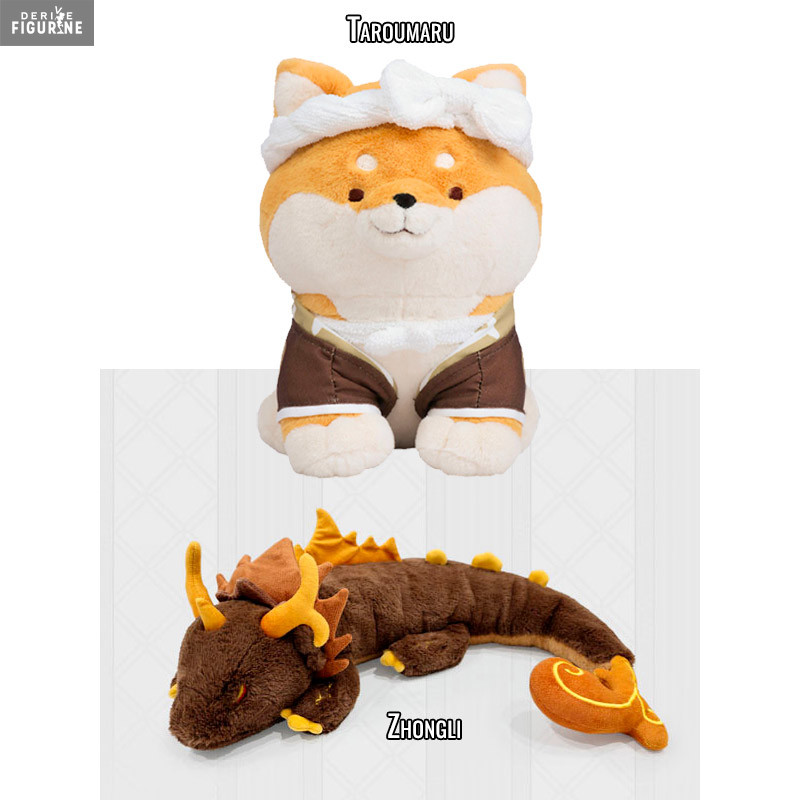  
Genshin Impact - Plush Taroumaru or Zhongli Exuvia Form
Reference : MHY53107
Official plush of your choice of Taroumaru (23 cm) or Zhongli Exuvia Form (67 cm). The manufacturer is MiHoYo.
Taroumaru : Arrival estimated to september 2023
Zhongli Exuvia Form : In stock at our supplier
Genshin Impact offers you this choice between two creatures from the game universe! On one side we find Taroumaru, a Shiba Inu dog who is the head of the Komore Teahouse and on the other, there is Zhongli, the geo-type character who appears here in his prestigious form called Exuvia.