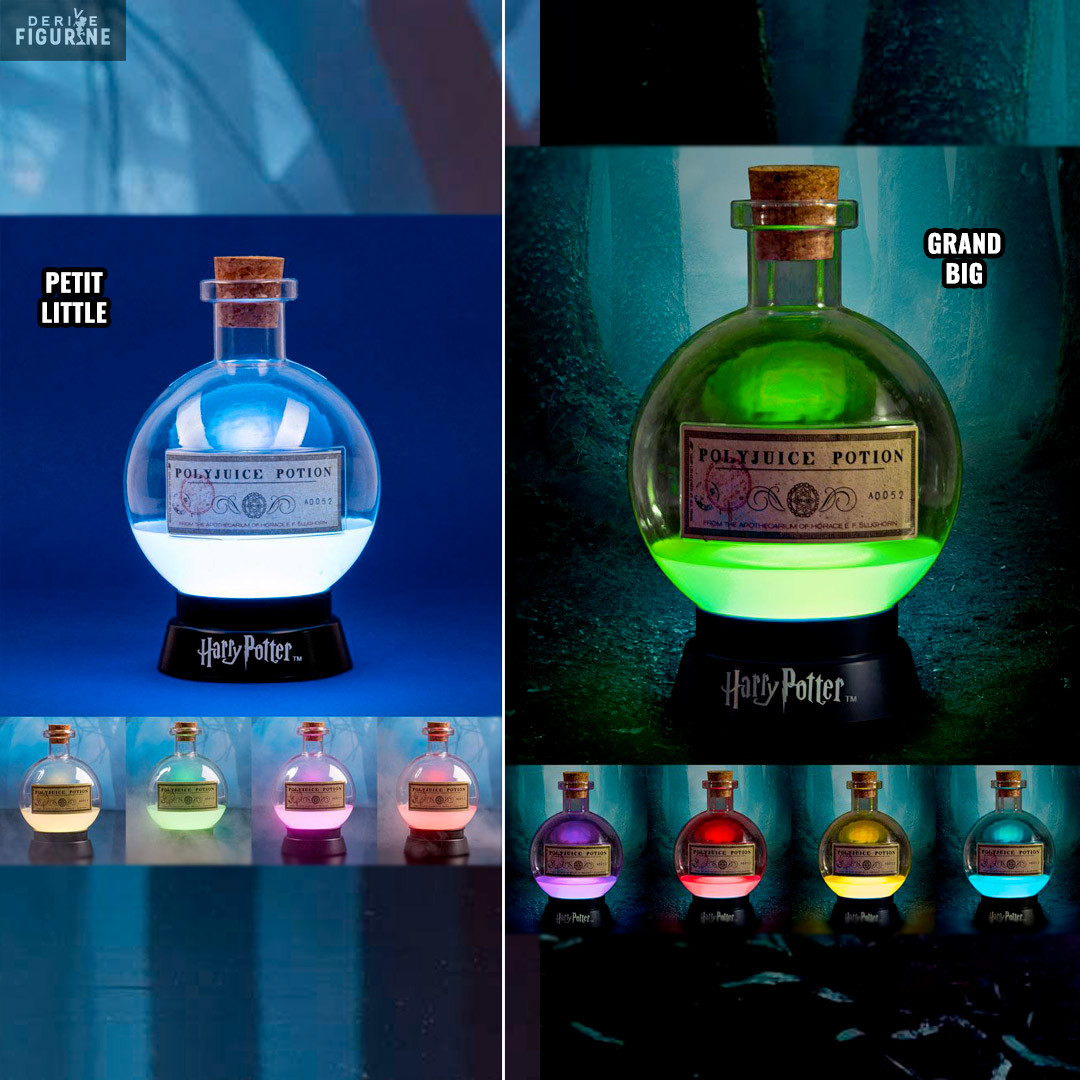  
Harry Potter - Mood light Polyjuice changing colors, little or big
Reference : FIZZ92111
Harry Potter official lamp Polyjuice Changing colors, little (14x9x9) or big(20x13x13).. Requires 3 batteries AAA for the little or 2 batteries AA for the big, not included. The manufacturer is Fizz Creations.
Grand : In stock at our supplier. Small : March 2022.
This magic potion comes from the Harry Potter universe and if you do not know what it is, it is the Polyjuice Potion allowing you to change your appearance in order to take that of another ... The potion is available here as a color changing mood lamp and you have the choice between two sizes: small or large.