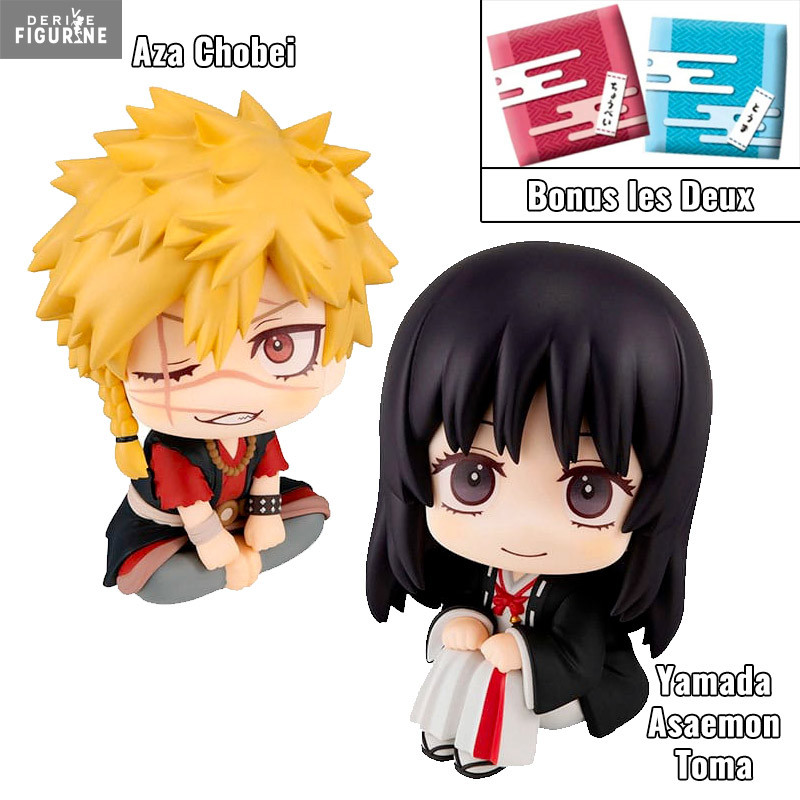  
Pre-order
Pre-order ends on 25 June 2023
PRE ORDER - Hell's Paradise: Jigokuraku - Figure Aza Chobei, Yamada Asaemon Toma or Both, Look Up
Reference : MEHO835858
Official figure of your choice between Aza Chobei, Yamada Asaemon Toma or Both in PVC which measures approximately 11 centimeters high. It is from the Look Up collection. The manufacturer is Megahouse.
Release date: estimated arrival date in stock to january 2024.
Hell's Paradise: Jigokuraku continues its collection of adorable figurines from the Look Up collection and here we find two new characters who are brothers! It's Aza Chobei and Yamada Asaemon! Aza Chobei is nicknamed the king of brigands and along with his brother Toma, they were both thrown into poverty following the crimes orchestrated by the daimyo he both served.