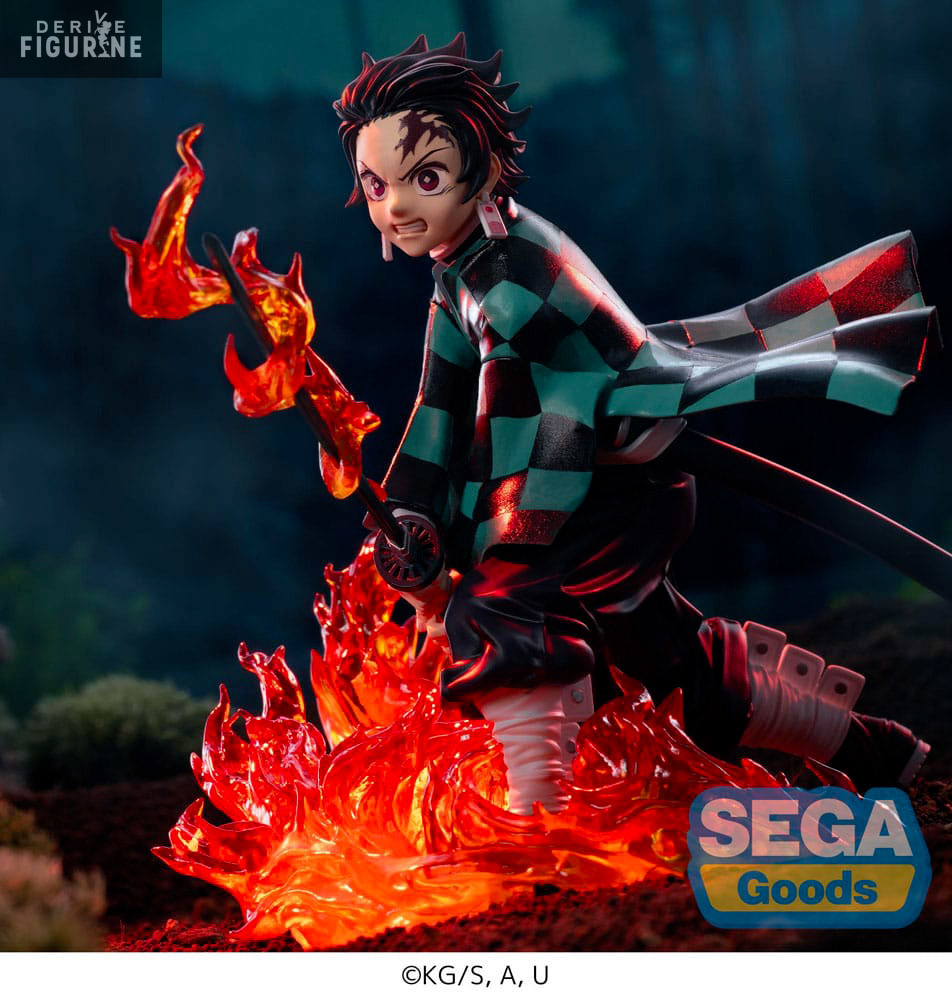  
Demon Slayer: Kimetsu no Yaiba - Tanjiro Kamado figure, Xross Link
Reference : SEGA53737
Official figure of Tanjiro Kamado in PVC which measures approximately 9 x 17 centimeters. It is from the Xross Link collection. The manufacturer is SEGA.
Release date: estimated arrival date in stock to July 2024.
Immerse yourself in the thrilling action of "Demon Slayer: Kimetsu no Yaiba" with the Xross Link figure featuring Tanjiro Kamado in a determined pose, ready to take on the demons that stand in his way. This captivating depiction captures the very essence of Tanjiro, with a resolute face reflecting his determination to protect and avenge. The dynamic stance showcases his skill as a slayer, holding his sword with confidence, ready to unleash exhilarating sword techniques against demonic forces. The flame effects surrounding Tanjiro add a stunning visual dimension to the figure, evoking the power and energy of the "Demon Slayer" world. The minute details, from facial features to the folds of his clothing, attest to the exceptional craftsmanship of this Xross Link figure. Whether you're an avid fan of the series or an action figure lover, the Tanjiro Kamado - Xross Link Figure is a striking centerpiece that brings the epic universe of "Demon Slayer: Kimetsu no Yaiba" to life.