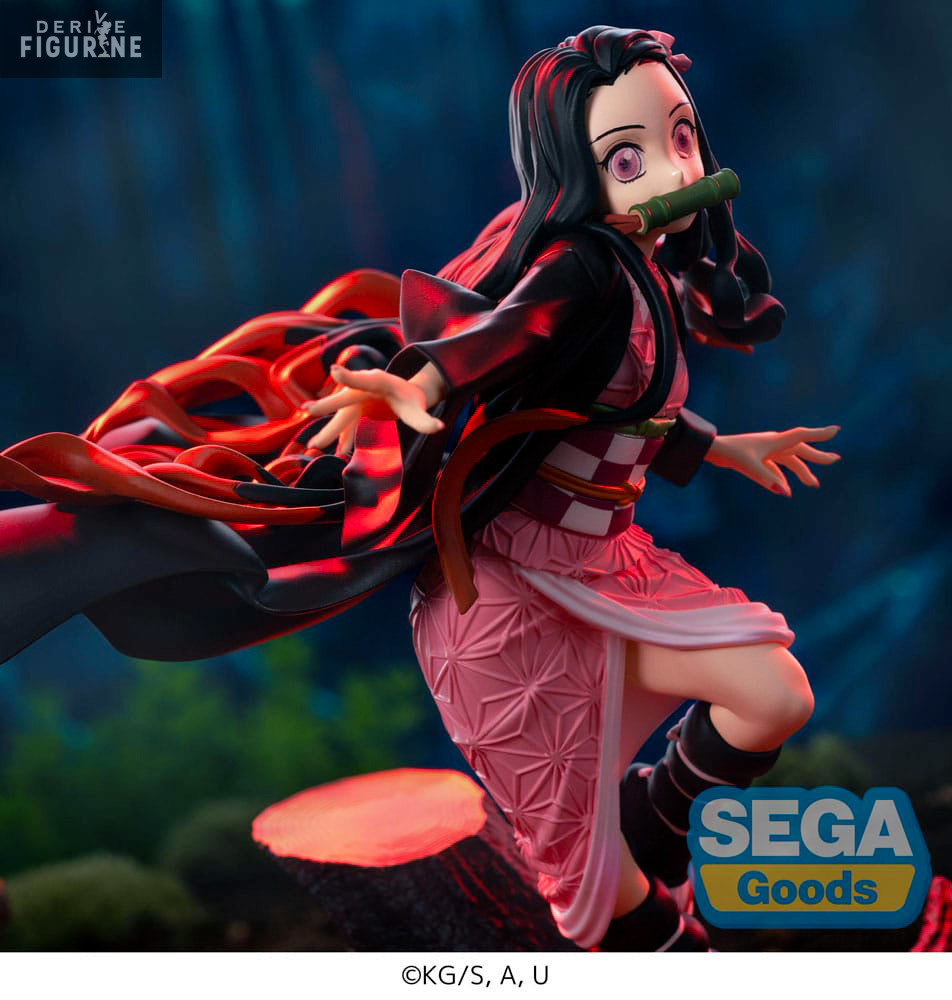  
Demon Slayer: Kimetsu no Yaiba - Nezuko Kamado figure, Xross Link
Reference : SEGA53738
Official figure of Nezuko Kamado in PVC which measures approximately 9 x 17 centimeters. It is from the Xross Link collection. The manufacturer is SEGA.
Release date: estimated arrival date in stock to July 2024.
Immerse yourself in the captivating world of "Demon Slayer: Kimetsu no Yaiba" with the Xross Link figure featuring Nezuko Kamado in a dynamic, balanced pose on a tree, capturing the grace and strength of this beloved character. This exceptional figurine immortalizes Nezuko in a balanced posture, expressing her agility and power. Balanced on a tree, she embodies the unique symbiosis between human and demon, providing a visually striking representation of her complex character. The carefully sculpted details, from the delicate folds of his clothing to the fineness of his facial features, attest to the Xross Link figure's exceptional craftsmanship. Nezuko's determined expression perfectly captures her determination to protect her brother and overcome the challenges that stand in her way. Whether you are an avid collector or an admirer of "Demon Slayer: Kimetsu no Yaiba", the Nezuko Kamado - Xross Link figurine brings a palpable dimension to this fantastical universe, making this piece an essential work of art.