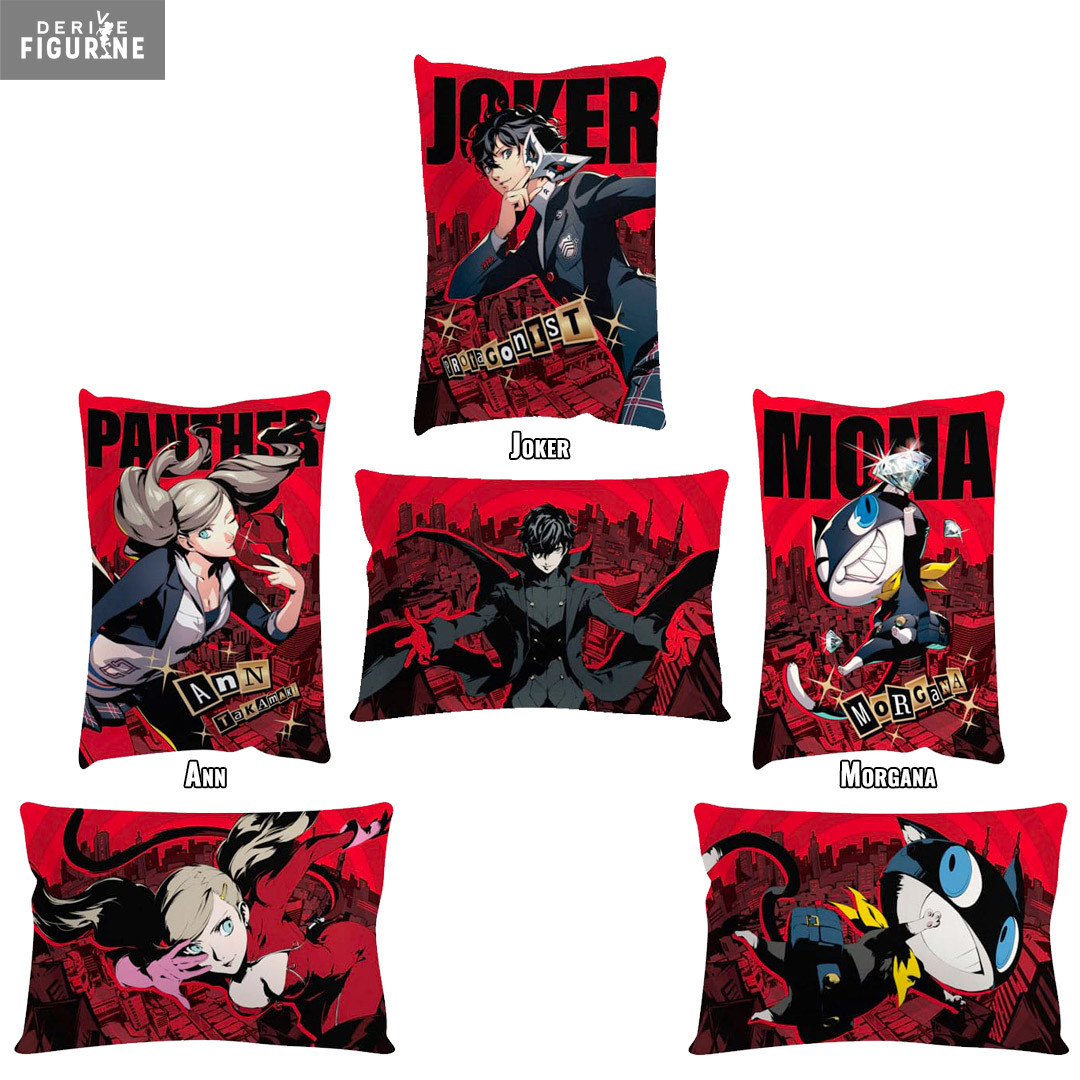  
Persona 5 Royal - Pillow Joker, Ann or Morgana
Reference : POPB-PBCU29
Official Persona 5 pillow of your choice between the in Joker, Ann or Morgana version in 100% polyester measuring approximately 50 x 35 centimeters. The manufacturer is POPbuddies.
Release date : Estimated arrival to december 2023
Persona 5 Royal offers a collection of really classy pillows featuring three members of the Phantom Thieves of Hearts with a choice of Joker, Ann or Morgana. We thus find the hero Joker capable of handling all the personas of the game, Ann who joins the group a little later although at the beginning, she was quite refractory and finally, there is Morgana alias Mona, the first ally of Joker to teach him how things are done in the palaces.