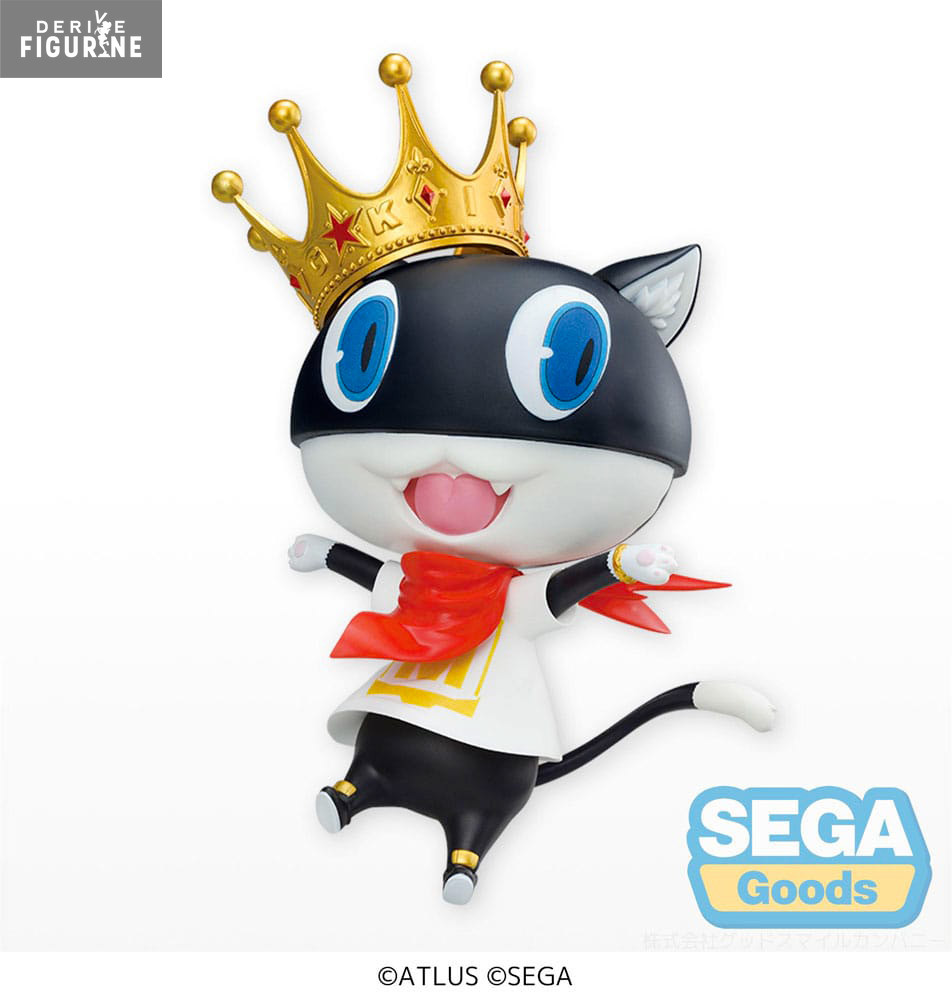  
Persona5 - Morgana figure, PM
Reference : SEGA54848
Official figure of Morgana in PVC which measures approximately 10 x 16 centimeters. It is from the collection. The manufacturer is SEGA.
Release date: estimated arrival date in stock to July 2024.
Immerse yourself in the captivating world of Persona 5 with the magnificent figurine of Morgana, representing the emblematic feline of the Phantom Thieves team. This PM (Premium Figure) figurine is a true masterpiece that captures all of Morgana's charismatic personality. Morgana, with her expressive eyes and feline allure, is highlighted in a dynamic pose that evokes the adventurous spirit of the masked thief. The detailed sculpt pays homage to every aspect of Morgana's design, from the mask to the details of the fur, creating a faithful representation of the character beloved by fans. The meticulous painting brings a touch of realism to the figure, highlighting the nuances of Morgana's coat and adding bright pops of color where they are needed. The carefully designed base depicts the Phantom Thieves emblem, adding an extra dimension to the overall presentation. Whether you're a Persona 5 veteran or new to this captivating universe, the Morgana PM figure is a must-have addition to any collection. Treat yourself to this exceptional collector's item to express your passion for one of the most acclaimed role-playing games of recent years. The Morgana PM figure is more than just a representation, it's an artistic celebration of the unique charm of this feline companion who has captured the hearts of players everywhere in Persona 5.