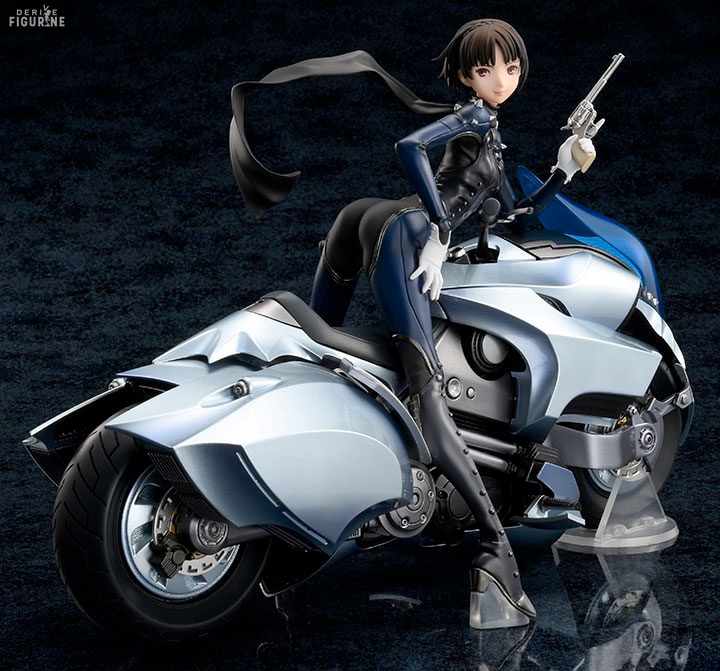  
Persona 5 - Figure Makoto Niijima, version Phantom Thief with Johanna
Reference : AMK51811
Official Makoto Niijima, version Phantom Thief with Johanna figure in PVC which measure approxatively 18 centimeters high, scale 1/8. The manufacturer is Amakuni.
Release date: estimated arrival date in stock to July 2024.
Makoto Niijima is one of the playable characters of the prestigious J-RPG latest generation Persona 5! She runs the student council and has a persona named Johanna. You've understood, Johanna is none other than the big bike that is part of this combo of figurines! This duo is beautiful and we must admit that Makoto Niijima is here extremely sexy! A collector's item to hand in the hands of players who have loved the character as much as his Persona.