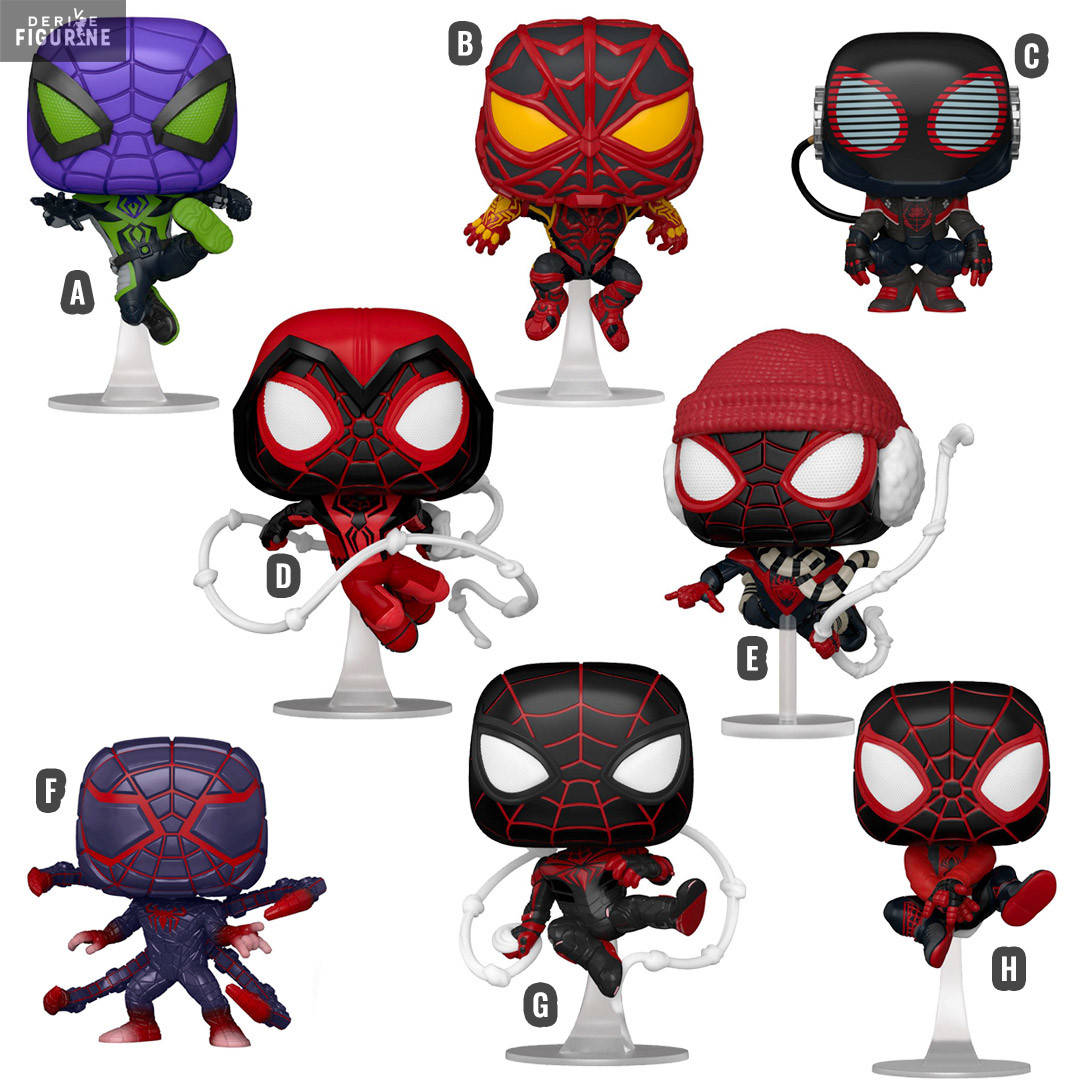  
Marvel, Spider-Man - Miles Morales figure eight versions of your choice, Pop!
Reference : FK54692
Official Miles Morales figure of your choice between eight versions in vinyl measuring approximately 9 centimeters high. It is from the Pop! collection. The manufacturer is Funko.
The least we can say seeing all these Pop! of Miles Morales is that his wardrobe is really full. You will therefore be able to choose which outfit you want to add to your collection.
Version A: Purple Suit
Version B: Strike Suit
Version C: 2020 Suit
Version D: Crimson Cowl Suit
Version E: Winter Suit
Version F: Programmable Matter Suit
Version G: Advanced Tech Suit
Version H: Bodega Cat Suit.