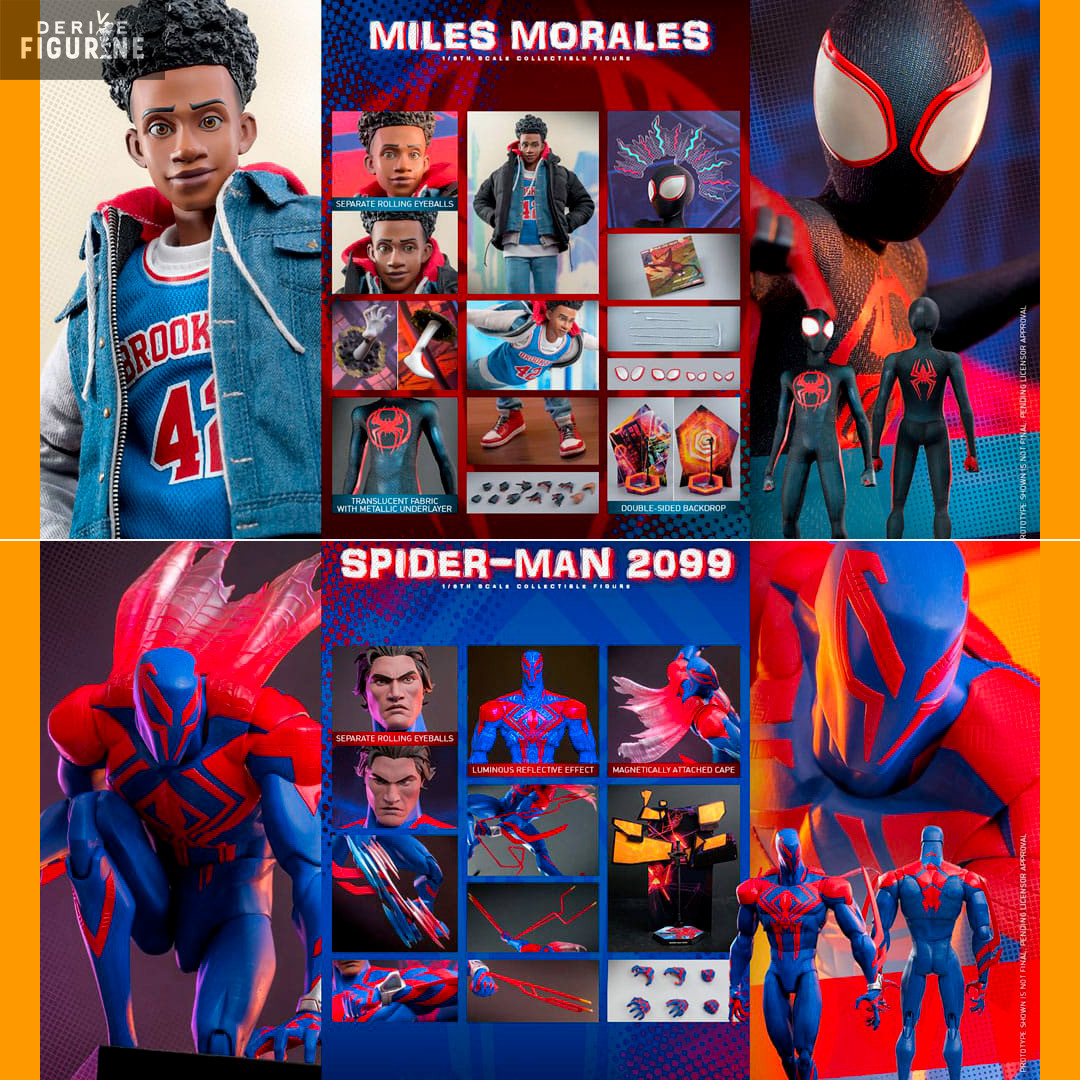  
Pre-order
Pre-order ends on 21 June 2023
PRE ORDER - Marvel, Across the Spider-Verse - Spider-Man 2099 or Miles Morales figure, Movie Masterpiece
Reference : HOT912372
Official figure of your choice between Spider-Man 2099 (~ 33 cm) or Miles Morales (~ 29 cm), scale 1/6. It is from the Movie Masterpiece collection. The manufacturer is Hot Toys.
Release date:
Spider-Man 2099: estimated arrival date in stock to December 2024.
Miles Morales: estimated arrival date in stock to October 2024.
In comics, there are often alternate Earths to ours and this is precisely the case with the Spider-verse. Right here you have the possibility of obtaining one of the Spider-Man from other Earths, which are therefore a little different from those that we know. The first choice is Spider-Man 2099 who is actually Miguel O'Hara, and who comes to us from Earth-928. You can see that her costume is red and blue and looks much more violent than the others. As for the second choice, you have Miles Morales who is perhaps a little better known to the general public, since he was entitled to his video game. He comes from Earth-1610 and his outfit is black. In both cases, you have interchangeable parts, accessories, decorative bases that allow you to display them in situations that are all cooler than the other.