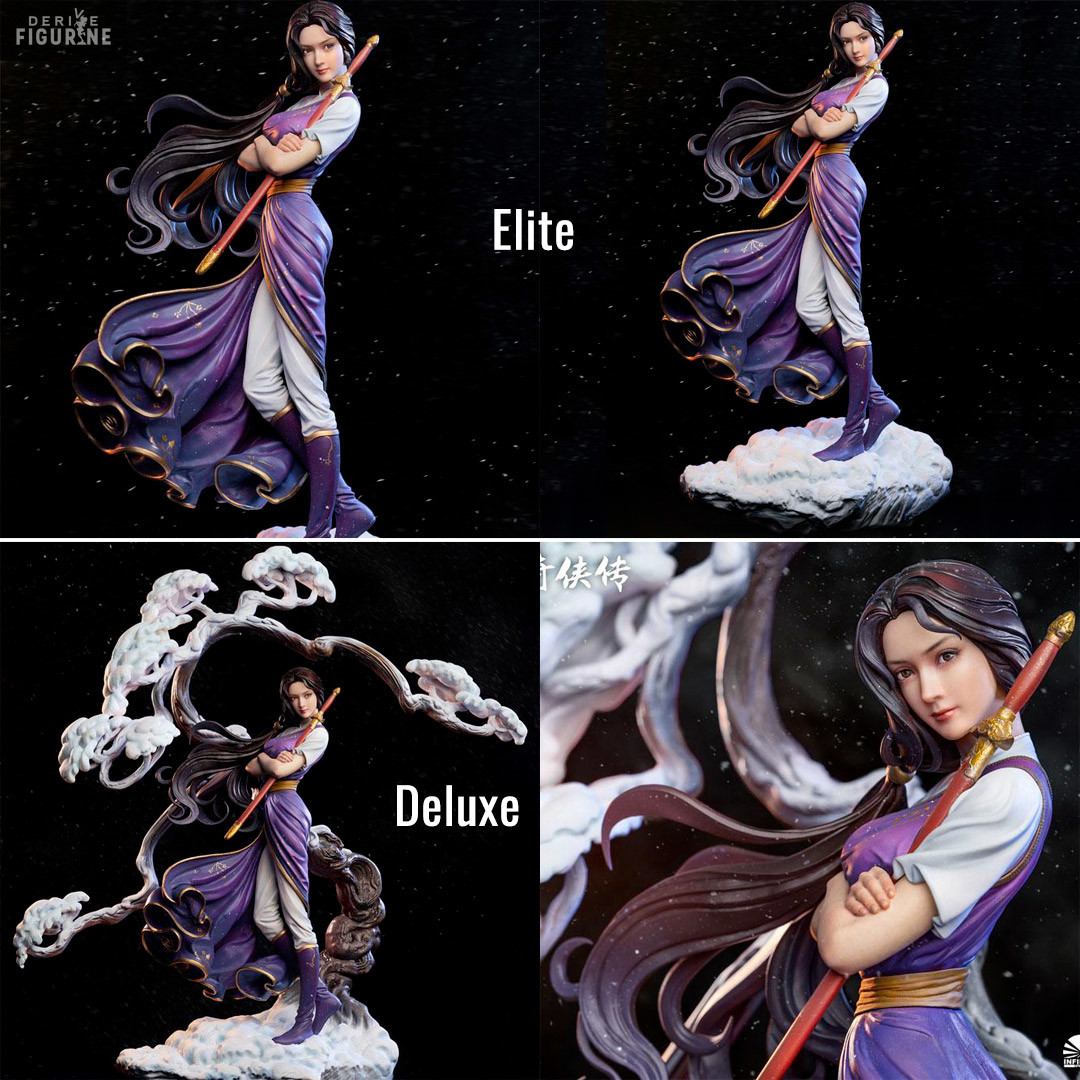  
octobre 2022
Estimation indicative de la date d'arrivée du produit dans nos locaux.
Fournisseur

Ce produit est en attente de livraison fournisseur.
The Legend of Sword and Fairy - Lin Yueru figure Elite or Deluxe Edition
Reference : IFO0090A
Official Lin Yueru figure of your choice between Elite (~ 38 x 19 x 25 cm) or Deluxe (~ 55 x 23 x 48 cm) version in resin. The manufacturer is Infinity Studio.
Release date: estimated arrival date in stock to October 2022.
Preorder = Book your product at the lowest price!
This product is in stock, shipping under 24h!*
* excluding weekends and holidays
Product on order : we can check for you if this product is in supplier stock or in preorder !
This Lin Yueru figurine is really beautiful because it perfectly captures the features of the woman she is in The Legend of Sword and Fairy. She is quite serious, with her sword stowed in its scabbard. We can also see that she is covered with small snowflakes and if in addition you choose the Deluxe version, you will have a very beautiful snowy tree as a backdrop.