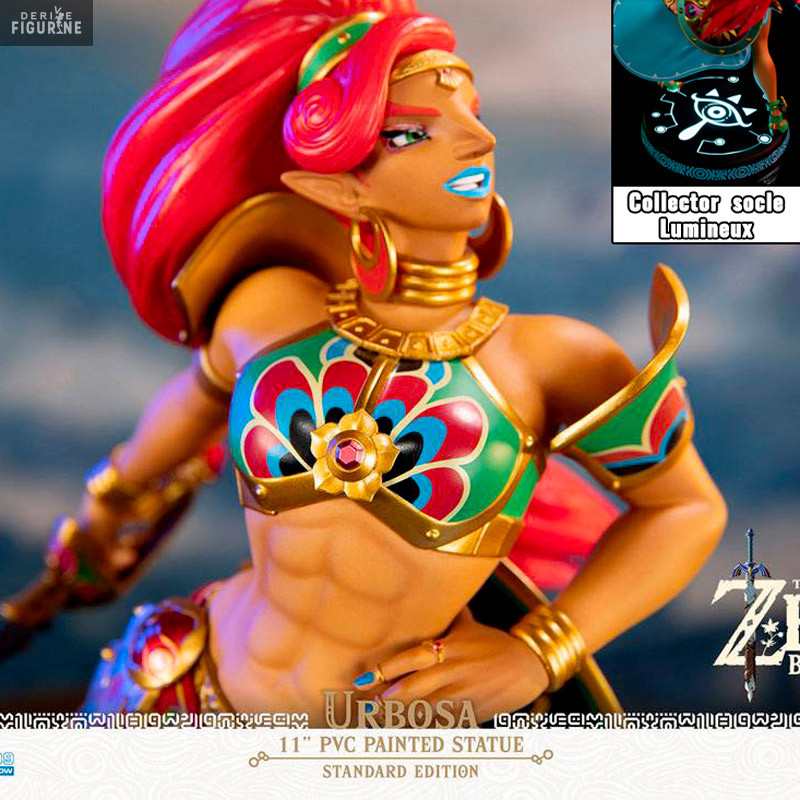  
The Legend of Zelda Breath of the Wild - Urbosa figure Standard or Collector Edition
Reference : F4FBOTWUSDAP
Official Urbosa figure of your choice between Standard (~ 18 x 20 x 27,2 cm) or Collector (~ 18 x 20,8 x 28,4 cm) version in PVC. The manufacturer is First4Figures.
MAJ 19.07.2023 : In stock at our supplier
As you can see from the pose she strikes, Urbosa is a strong woman with character. It is not for nothing that she is one of the prodigies and especially that she was chief of the Gerudo tribe. You can see that she took her scimitar and her Seven Jewel Shield. You will have to choose between the Standard version or the Collector which has a light base (requires an 18500 battery, not included).