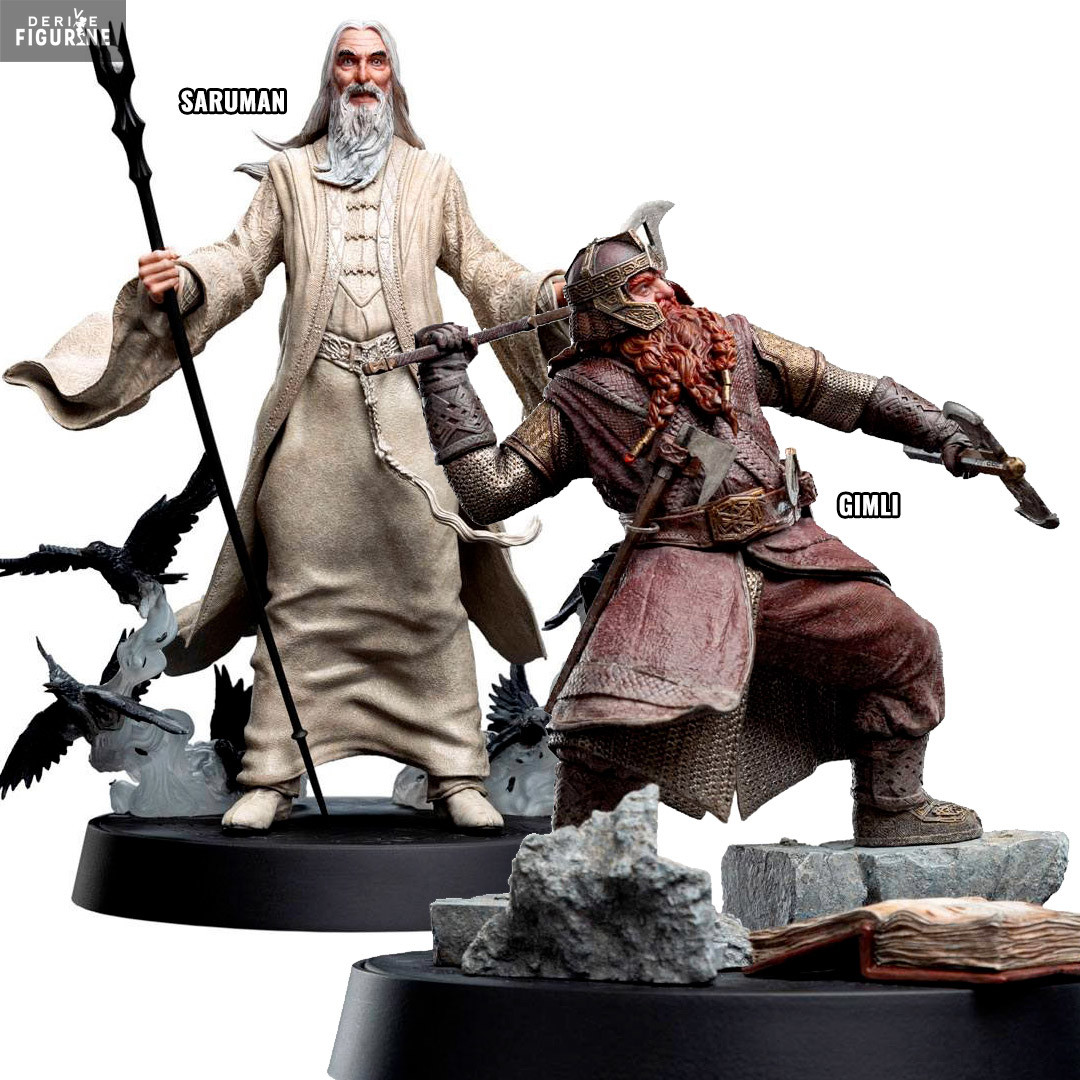  
The Lord of the Rings - Figure Gimli or Saruman the White, Figures of Fandom
Reference : WETA865203914
Official figure of your choice of Gimli (19 cm) or Saruman the White (26 cm) in PVC. It is from the Figures of Fandom collection. The manufacturer is Weta Workshop.
Release date: estimated arrival date in stock to July 2023.
The Figures of Fandom collection continues on the franchise The Lord of the Rings and we find two new characters namely, the dwarf Gimli who represents his people in the community of the ring or Saruman the White who is none other than the leader of the Istari .