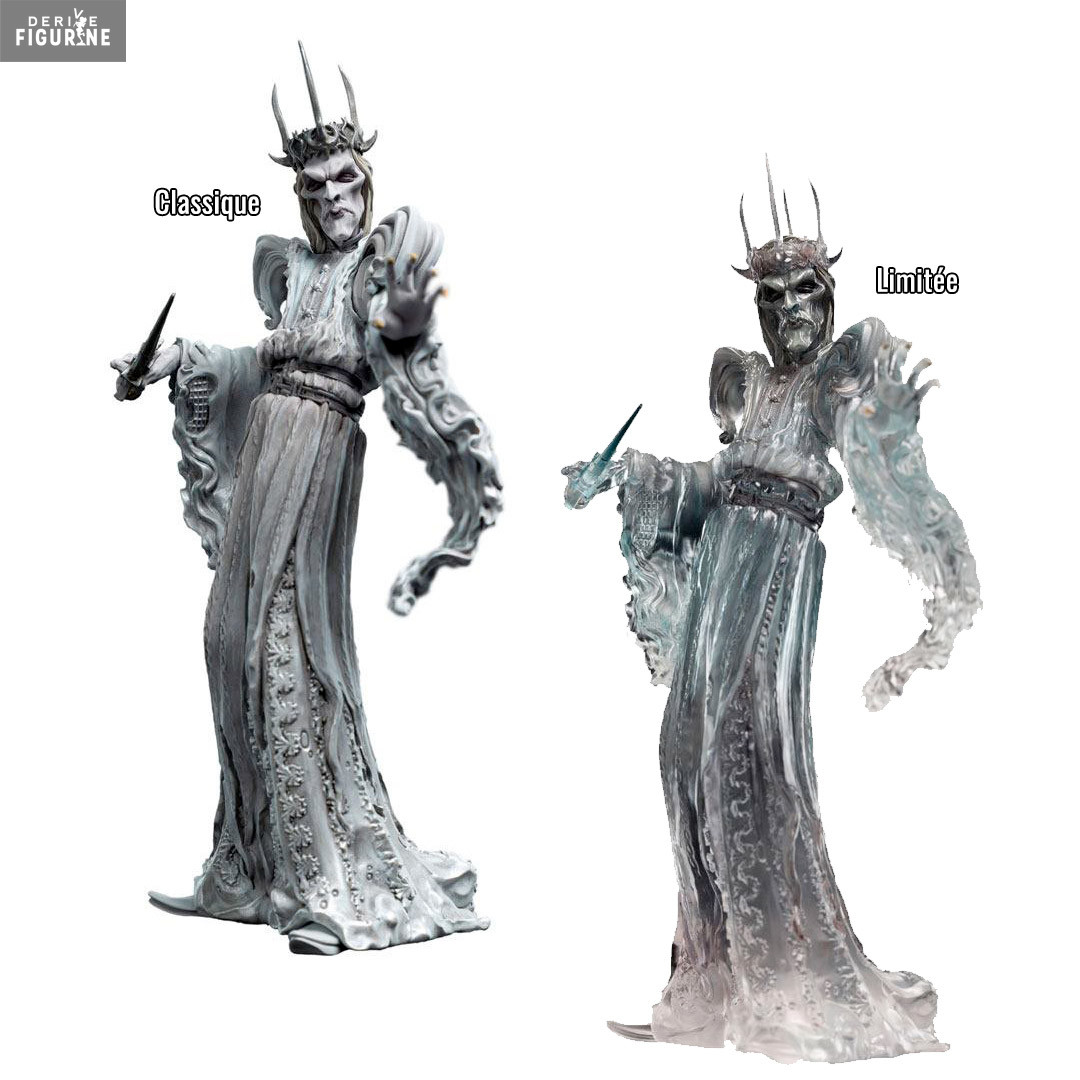  
The Lord of the Rings - The Witch-King of the Unseen Lands figure Classic or Limited, Mini Epics
Reference : WETA86-50-04129
Official Witch-King figure of your choice between Classic or Limited version in vinyl which measures approximately 12 x 19,4 x 6,8 centimeters. It is from the Mini Epics collection. The manufacturer is Weta Workshop.
Release date: estimated arrival date in stock to August 2023.
Most of the time, the nazgûl very rarely show their faces, often hidden under a large black hood. Here, you are facing their leader who is none other than the Witch-king of Angmar. He holds the famous blade of Morgul in his hands and you have the choice between the Classic version, or the Limited which has a transparent rendering, a bit like if you were facing a ghost. The latter is limited to only 5,000 numbered copies.