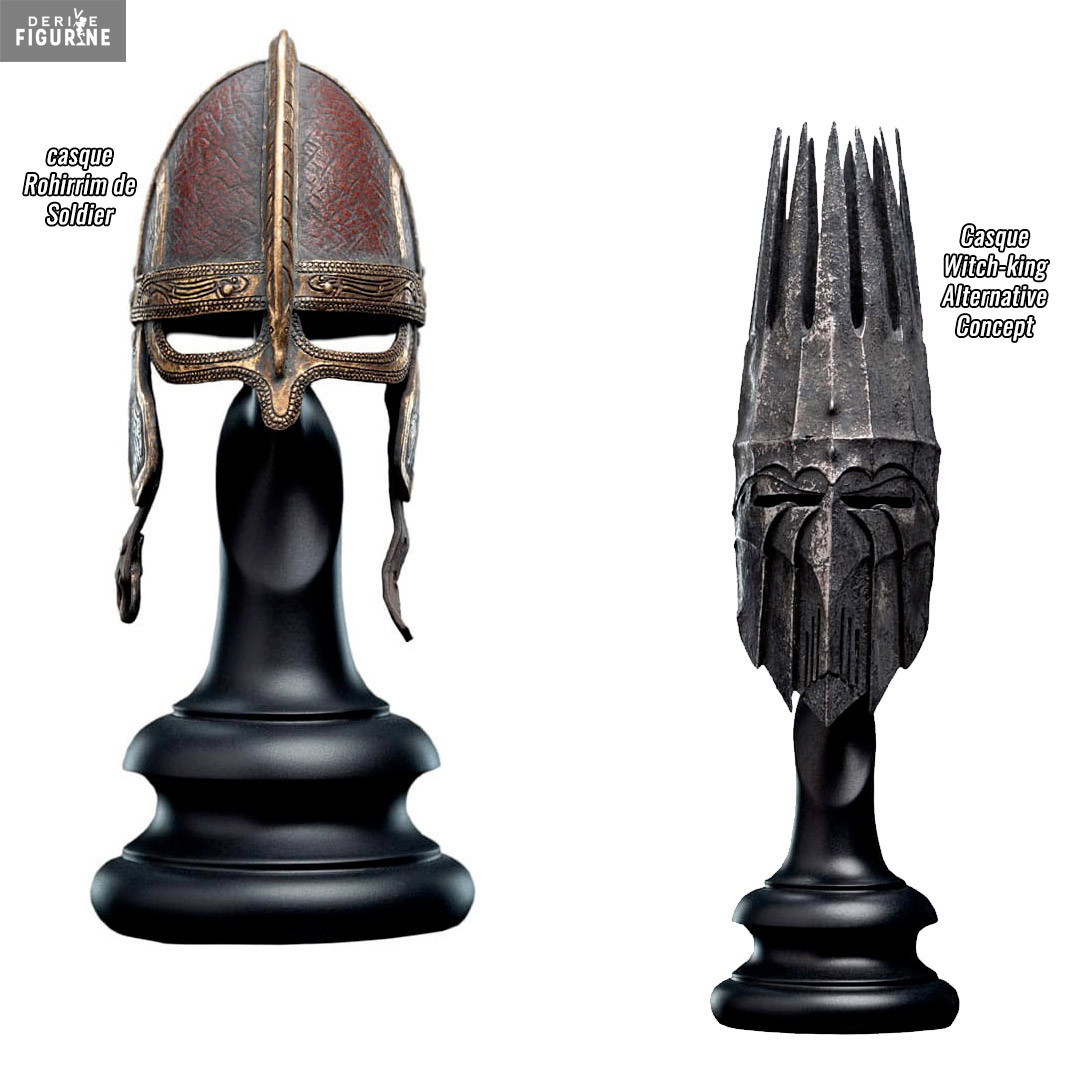  
Pre-order
Pre-order ends on 11 Arpil 2023
PRE ORDER - Lord of the Rings - Replica helmet Rohirrim de Soldier or Witch-king Alternative Concept
Reference : WETA86-04-04216
Official figure of your choice between Helmet Rohirrim de Soldier (6x14,5x6 cm) or Witch-king Alternative Concept (6x21,5x7,6 cm) in resin. The manufacturer is Weta Workshop.
Release date: estimated arrival date in stock to March 2024.
The Lord of the Rings is entitled to two new helmet replicas limited to 750 copies worldwide! You can therefore choose between two helmets, either that of Soldier's Rohirrim or that of the Witch-king Alternative Concept.