favorite
Vous devez être connecté à votre compte client
Tirage au sort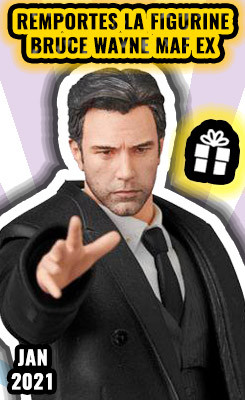 Toutes vos commandes du mois vous donnent une chance de gagner !

1 commande sera tirée au sort et le gagnant recevra ce produit en cadeau !
Résultat des tirages au sort
Ci-dessous les gagnants des tirages au sort !
Tirage au sort du 31/12/2020
D. Grégory gagne un cadeau : Disney, Kingdom Hearts III - Figurine King Mickey, Bring Arts
Tirage au sort du 30/11/2020
F. Caroline gagne un cadeau : Fate/Grand Order - Figurine Avenger/King of the Cavern Edmond Dantès Classique ou Ascension, Nendoroid : Version - Ascension
Tirage au sort du 31/10/2020
V. Theo gagne un cadeau : The Witcher 3 Wild Hunt - Figurine Ciri, Nendoroid, classique ou exclusive : Version - Exclusive
Tirage au sort du 31/10/2020
L. Cindy gagne un cadeau : Shin Megami Tensei / Persona - Figurine Pyro Jack, Nendoroid
Merci à tous les participants !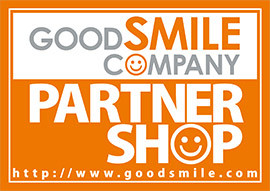 Far Cry
Far Cry est l'une des plus grandes franchises de FPS créée par le studio Ubisoft. Le premier opus est sorti en 2004 et de nombreux autres ont suivi à l'image de Far Cry Primal qui se déroulait à l'âge préhistorique ou encore, Far Cry 3: Blood Dragon et Far Cry 5. Le joueur évolue généralement dans un monde complètement ouvert avec des tonnes de choses à faire et à découvrir.
La franchise est connue pour vous emmener dans des destinations exotiques qui ne manqueront pas d'hostilité. Si vous avez pu visitez les plaines arides d'Afrique ou encore, les sommets de l'Himalaya, Far Cry 5 vous fait voyager quant à lui à Hope Country, dans le Montana. Ici, il y a un culte fanatique survivaliste qui fait la loi et qui porte le nom de Eden's Gate. Le projet de ce culte est mené par Joseph Seed et vous, en tant que joueur, incarnerait le héros de la rébellion qui va couper la domination du culte...
Voici l'intégralité de notre gamme de produits dérivés figurines et goodies pour Far Cry.
Nos Suggestions
Nendoroid

Pop Up Parade

Idées Cadeaux

Livraison Gratuite

Prix de base
49,99 €
-4,00 €
Prix
45,99 €

Prix de base
56,99 €
-4,00 €
Prix
52,99 €

Prix de base
62,99 €
-4,00 €
Prix
58,99 €
Quand ce produit fait partie d'une commande à 60 euros, la livraison est offerte !

Prix de base
27,99 €
-2,00 €
Prix
25,99 €

Prix de base
79,99 €
-5,00 €
Prix
74,99 €

Prix de base
44,99 €
-4,00 €
Prix
40,99 €

Prix de base
46,99 €
-4,00 €
Prix
42,99 €

Prix de base
52,99 €
-4,00 €
Prix
48,99 €

Prix de base
57,99 €
-4,00 €
Prix
53,99 €