favorite
Vous devez être connecté à votre compte client

Far Cry
Far Cry is one of the biggest FPS franchises created by the Ubisoft studio. The first album was released in 2004 and many others followed the image of Far Cry Primal in the prehistoric age or Far Cry 3: Blood Dragon and Far Cry 5. The player usually moves in a world completely open with tons of things to do and discover.
The franchise is known to take you to exotic destinations that will not lack hostility. If you could visit the arid plains of Africa or even the Himalayan peaks, Far Cry 5 takes you on a trip to Hope Country, Montana. Here, there is a survivalist fanatic cult that makes the law and is called Eden's Gate. The project of this cult is led by Joseph Seed and you, as a player, would embody the hero of the rebellion that will cut the domination of worship ...
Here is the complete range of merchandising products, figures and goodies for Far Cry.
Our Suggestions
Nendoroid

Pop Up Parade

Gift Ideas

Free Shipping

Regular price
€33.99
-€4.00
Price
€29.99

Regular price
€52.99
-€4.00
Price
€48.99

Regular price
€63.99
-€4.00
Price
€59.99

Regular price
€54.99
-€4.00
Price
€50.99

Regular price
€55.99
-€4.00
Price
€51.99

Regular price
€53.99
-€4.00
Price
€49.99

Regular price
€58.99
-€4.00
Price
€54.99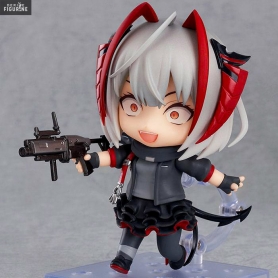 Regular price
€61.99
-€4.00
Price
€57.99

Regular price
€56.99
-€4.00
Price
€52.99