favorite
Vous devez être connecté à votre compte client

Death Stranding
Death Stranding is the new video game baby of the rock star of the video game Hideo Kojima! Following his forced departure from Konami, where he was known for the Metal Gear Solid saga or, Silent Hill and Zone of The Enders, our man had to renew himself and release something, a project of his own that would go off the beaten track. ..
This is how Death Stranding was born on November 8, 2019 on PlayStation 4 (soon on PC) where players have the pleasure of playing Sam Porter Bridges who has all the traits of the actor Norman Reedus. Although the casting does not stop there, the adventure takes you into the near future where Sam's work consists of making deliveries of materials. Much akin to a "FEDEX" type game, it has mixed its audience and one thing is certain, it will remain a video game masterpiece and an atypical adventure of great beauty and you can enjoy fantastic landscapes as well as having to face the forces of nature or stranded ...
Here is the complete range of merchandising products, figures and goodies for
Death Stranding.
Our Suggestions
Nendoroid

Pop Up Parade

Gift Ideas

Free Shipping

Regular price
€62.99
-€4.00
Price
€58.99

Regular price
€33.99
-€4.00
Price
€29.99

Regular price
€52.99
-€4.00
Price
€48.99

Regular price
€63.99
-€4.00
Price
€59.99

Regular price
€54.99
-€4.00
Price
€50.99

Regular price
€55.99
-€4.00
Price
€51.99

Regular price
€53.99
-€4.00
Price
€49.99

Regular price
€58.99
-€4.00
Price
€54.99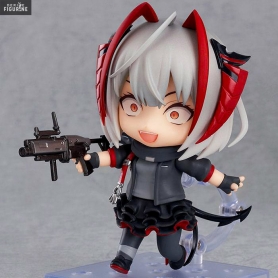 Regular price
€61.99
-€4.00
Price
€57.99