Drawing lots
Concours du Mois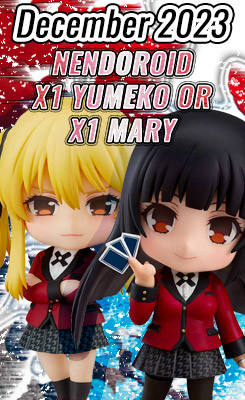 Toutes vos commandes du mois vous donnent une chance de gagner !

1 commande sera tirée au sort et le gagnant recevra ce produit en cadeau !
Search Results (2 products)

22/7
22/7 is a group of idols in Japan which comes from a cross media project in which Aniplex and Sony are involved. There is a real group behind these anime characters and they bring the creations to life thanks to the movement captures but above all ... thanks to their voices! Following the success and as a cross media, the series has been adapted into anime but also into video games. The main character is the cute Miu.
Here is the complete range of merchandising products, figures and goodies for
22/7.