favorite
Vous devez être connecté à votre compte client

Your Name
Your Name is a Japanese animated movie that was released in France on December 28, 2016. The film is an adaptation of a novel signed by Makoto Shinkai which was published by the Kadokawa group in 2016.
The story tells of Mitsuha, 17 years old. Orphaned by a mother and having a father who has left home to start a political career, she spends her time studying, her friends and her role as a miko ... In reality, the girl dreams of a completely different life In the city of Tokyo. The second main character is Taki and this one is a high school student from Tokyo. One day, they both see a comet in the sky and after that, they exchanged their bodies and their lives ... However, the effect is periodic ...
Here is the complete range of merchandising products, figures and goodies for Your Name.
Our Suggestions
Nendoroid

Pop Up Parade

Gift Ideas

Free Shipping

Regular price
€55.99
-€4.00
Price
€51.99

Regular price
€53.99
-€4.00
Price
€49.99

Regular price
€58.99
-€4.00
Price
€54.99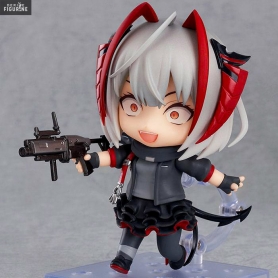 Regular price
€61.99
-€4.00
Price
€57.99

Regular price
€56.99
-€4.00
Price
€52.99

Regular price
€50.99
-€4.00
Price
€46.99

Regular price
€50.99
-€4.00
Price
€46.99