favorite
Vous devez être connecté à votre compte client

Da Capo
Da Capo is the base, a Japanese novella of eroge type that was developed by the Circus studio. Following its success, the franchise has developed with many novels, mangas and animes.
In the first anime Da Capo, we follow the story of Jun'ichi Asakura who lives on an island where the inhabitants are endowed with mysterious powers ... Our hero, he, has the power to see in the dreams of other people ...
Here is the complete range of merchandising products, figures and goodies for Da Capo.
Our Suggestions
Nendoroid

Pop Up Parade

Gift Ideas

Free Shipping

Regular price
€33.99
-€4.00
Price
€29.99

Regular price
€52.99
-€4.00
Price
€48.99

Regular price
€63.99
-€4.00
Price
€59.99

Regular price
€54.99
-€4.00
Price
€50.99

Regular price
€55.99
-€4.00
Price
€51.99

Regular price
€53.99
-€4.00
Price
€49.99

Regular price
€58.99
-€4.00
Price
€54.99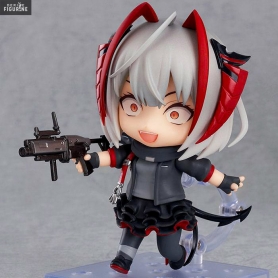 Regular price
€61.99
-€4.00
Price
€57.99

Regular price
€56.99
-€4.00
Price
€52.99