favorite
Vous devez être connecté à votre compte client

Metroid
Metroid is a series of video games signed by Nintendo with a first episode released in 1986. The fans were conquered and this was the beginning of the birth of a very great franchise.
Managing platform, adventure and action, Metroid games are in FPS view and the goal is to advance a character named Samus Aran. It is a young woman equipped with a very stylish armor and behind this appearance hides a very pretty blonde who has cracked more than one.
With its very science-fiction universe, the Metroid saga takes us into a world that opposes the Chozos and space pirates. Samus will join the galactic federation and will try to put an end to the actions of the pirates. With its many episodes, fans are now in total impatience with a Metroid Prime 4 on Nintendo Switch.
Here is the complete range of merchandising products, figures and goodies for Metroid.
Our Suggestions
Nendoroid

Pop Up Parade

Gift Ideas

Free Shipping

Regular price
€33.99
-€4.00
Price
€29.99

Regular price
€52.99
-€4.00
Price
€48.99

Regular price
€63.99
-€4.00
Price
€59.99

Regular price
€54.99
-€4.00
Price
€50.99

Regular price
€55.99
-€4.00
Price
€51.99

Regular price
€53.99
-€4.00
Price
€49.99

Regular price
€58.99
-€4.00
Price
€54.99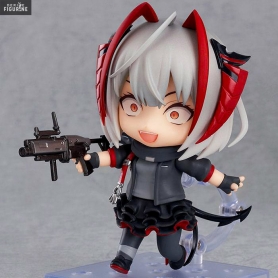 Regular price
€61.99
-€4.00
Price
€57.99

Regular price
€56.99
-€4.00
Price
€52.99