favorite
Vous devez être connecté à votre compte client

Okami-san and her Seven Companions
Ōkami-san and her Seven Companions is a series of light novels illustrated by Unaji, and a few years later, a manga adaptation appeared with Kurumi Suzushiro. On the heels of his success, an anime followed.
Follow the adventures of Ryōko Ōkami and his friends during their course at the Otogi High School Bank where they are led to carry out small missions. Ryōko had a secret admirer named Ryōshi, a boy of his class. The whole takes place between romance and parodies of fairy tales or fables like for example the little red chaperon, The Ant and the Grasshopper or cinderella.
Here is the complete range of merchandising products, figures and goodies for Ōkami-san and her Seven Companions.
Our Suggestions
Nendoroid

Pop Up Parade

Gift Ideas

Free Shipping

Regular price
€33.99
-€4.00
Price
€29.99

Regular price
€52.99
-€4.00
Price
€48.99

Regular price
€63.99
-€4.00
Price
€59.99

Regular price
€54.99
-€4.00
Price
€50.99

Regular price
€55.99
-€4.00
Price
€51.99

Regular price
€53.99
-€4.00
Price
€49.99

Regular price
€58.99
-€4.00
Price
€54.99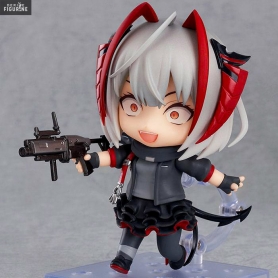 Regular price
€61.99
-€4.00
Price
€57.99

Regular price
€56.99
-€4.00
Price
€52.99