favorite
Vous devez être connecté à votre compte client

Médaka-Box
Medaka-Box is a shōnen type manga, so oriented rather towards a young adolescent audience is written by Nisio Isin and illustrated by Akira Akatsuki. It has about twenty tomes that made their first steps in the Weekly Shōnen Jump. An adaptation in anime was subsequently made.
Medaka Kurokami has always liked to help others, so she decided to join the Student Council in Hakoniwa high school. Since she was the president, she has set up a box in which other students can ask for help of any kind: to find a dog, to solve an inquiry, or even to write a love letter.
Here is the complete range of merchandising products, figures and goodies for Medaka-Box.
Our Suggestions
Nendoroid

Pop Up Parade

Gift Ideas

Free Shipping

Regular price
€55.99
-€4.00
Price
€51.99

Regular price
€53.99
-€4.00
Price
€49.99

Regular price
€58.99
-€4.00
Price
€54.99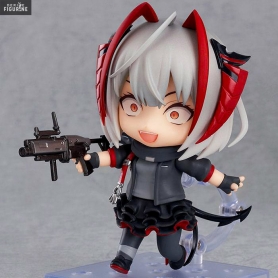 Regular price
€61.99
-€4.00
Price
€57.99

Regular price
€56.99
-€4.00
Price
€52.99

Regular price
€50.99
-€4.00
Price
€46.99

Regular price
€50.99
-€4.00
Price
€46.99