favorite
Vous devez être connecté à votre compte client

Half-Life / Counter-strike
Half-Life / Counter-Strike is an FPS shooter (first-person shooter) and in view of its success, it was even entitled to a second opus and add-ons. In the first episode, we are in the shoes of a theoretician by the name of Gordon Freeman who inadvertently brought up extraterrestrial creatures following failed experiments on teleportation.
Subsequently, Half-Life was changed and it became the biggest online FPS of all time. We are obviously talking about Counter-Strike, which is called, for the close friends, CS. Terrorists against anti-terror, the game is known for its wild games, its esport and its undeniable quality that requires a lot of skill to master it perfectly.
Here is the complete range of merchandising products, figures and goodies for Half-Life / Counter-Strike.
Our Suggestions
Nendoroid

Pop Up Parade

Gift Ideas

Free Shipping

Regular price
€33.99
-€4.00
Price
€29.99

Regular price
€52.99
-€4.00
Price
€48.99

Regular price
€63.99
-€4.00
Price
€59.99

Regular price
€54.99
-€4.00
Price
€50.99

Regular price
€55.99
-€4.00
Price
€51.99

Regular price
€53.99
-€4.00
Price
€49.99

Regular price
€58.99
-€4.00
Price
€54.99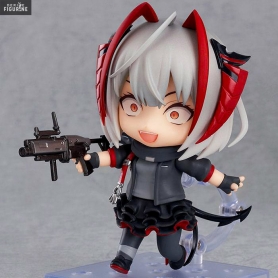 Regular price
€61.99
-€4.00
Price
€57.99

Regular price
€56.99
-€4.00
Price
€52.99