favorite
Vous devez être connecté à votre compte client

Pikmin
Pikmin is a series of strategic video games born of the genius Shigeru Miyamoto. Several episodes have emerged and Nintendo continues to accumulate Pikmin on its consoles. Following episodes two and three, some Hey! Pikmin has been out on 3DS to bring a spin-off episode to this already acclaimed franchise.
The games take us to the planet PNF-404 where we will take control of a character carrying with him the Pikmin, little beings of all colors. Among the most famous heroes, we obviously think of Captain Olimar.
Here is the complete range of merchandising products, figures and goodies for Pikmin.
Our Suggestions
Nendoroid

Pop Up Parade

Gift Ideas

Free Shipping

Regular price
€62.99
-€4.00
Price
€58.99

Regular price
€33.99
-€4.00
Price
€29.99

Regular price
€52.99
-€4.00
Price
€48.99

Regular price
€63.99
-€4.00
Price
€59.99

Regular price
€54.99
-€4.00
Price
€50.99

Regular price
€55.99
-€4.00
Price
€51.99

Regular price
€53.99
-€4.00
Price
€49.99

Regular price
€58.99
-€4.00
Price
€54.99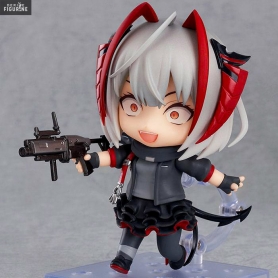 Regular price
€61.99
-€4.00
Price
€57.99