Drawing lots
Concours du Mois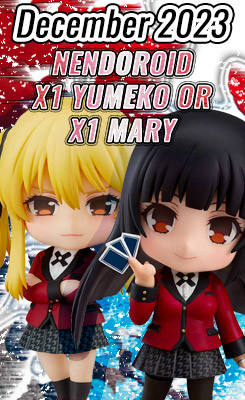 Toutes vos commandes du mois vous donnent une chance de gagner !

1 commande sera tirée au sort et le gagnant recevra ce produit en cadeau !
Search Results (2 products)

7th Dragon
7th Dragon is a series of video games like RPG or RPG. Several new releases have been released and the latest for the moment is 7th Dragon III Code: VFD released on Nintendo 3DS in December 2016. Your goal will be to save the world from the dragon invasion with your team. You can choose from different classes for each of your characters to create the team of your dreams.
Here is our entire range of figurines and goodies by 7th Dragon.