favorite
Vous devez être connecté à votre compte client

Magical Girl Lyrical Nanoha
Magical Girl Lyrical Nanoha is a Japanese anime that received a total of thirteen episodes in Japan in 2004. Subsequently, there were four series surfing on success and it was Nanoha, Nanoha A's, Nanoha StrikerS And Nanoha Vivid. Finally and since all major series have right to adaptations on the big screen, Magical Girl Lyrical Nanoha had a total of three films.
The heroine of the franchise is only 8 years old and it is Nanoha Takamachi. It is a young schoolgirl all that is most commonplace until the day she decides to take another way to go to her school ... She will find a wounded ferret and will do anything to save it. Afterwards, she learned that the ferret was named Yūno Scrya and intervened in her world to recover the Jewel Seeds, stones containing magical powers that are scattered throughout the city. Nanoha Takamachi will help her new friend and will have the opportunity to become a true Magical Girl.
Here is the complete range of merchandising products, figures and goodies for Magical Girl Lyrical Nanoha.
Our Suggestions
Nendoroid

Pop Up Parade

Gift Ideas

Free Shipping

Regular price
€33.99
-€4.00
Price
€29.99

Regular price
€52.99
-€4.00
Price
€48.99

Regular price
€63.99
-€4.00
Price
€59.99

Regular price
€54.99
-€4.00
Price
€50.99

Regular price
€55.99
-€4.00
Price
€51.99

Regular price
€53.99
-€4.00
Price
€49.99

Regular price
€58.99
-€4.00
Price
€54.99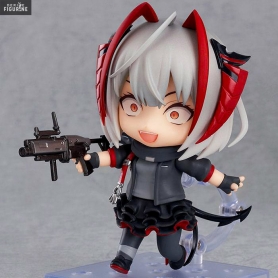 Regular price
€61.99
-€4.00
Price
€57.99

Regular price
€56.99
-€4.00
Price
€52.99