favorite
Vous devez être connecté à votre compte client
Tintin
The adventures of Tintin is a cartoon directed by Georges Remi, better known under the pseudonym of Hergé. Many adaptations have taken place whether in cinema, television or theater and even video games.
Follow the adventures of Tintin, our shock reporter always accompanied by his faithful dog Milou. He will also be able to count on his acolytes: Captain Hadock, Professor Tournesol as well as Dupont and Dupond to get out of the mess.
Here is the complete range of merchandising products, figures and goodies for Tintin.
Our Suggestions
Nendoroid

Pop Up Parade

Gift Ideas

Free Shipping

Regular price
€33.99
-€4.00
Price
€29.99

Regular price
€52.99
-€4.00
Price
€48.99

Regular price
€63.99
-€4.00
Price
€59.99

Regular price
€54.99
-€4.00
Price
€50.99

Regular price
€55.99
-€4.00
Price
€51.99

Regular price
€53.99
-€4.00
Price
€49.99

Regular price
€58.99
-€4.00
Price
€54.99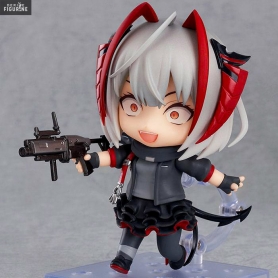 Regular price
€61.99
-€4.00
Price
€57.99

Regular price
€56.99
-€4.00
Price
€52.99