favorite
Vous devez être connecté à votre compte client

Mayo Chiki !
Mayo Chiki! comes from a series of Japanese light novels written by Hajime Asano and designed by Seiji Kikuchi. The series made twelve volumes and she obtained an adaptation in manga and anime. There was even a manga called Mayo Mayo! And if he kept the same author, it was Yuu Eichi that was found in the illustrations.
The story tells of the life of Kinjiro Sakamachi, a student with the phobia of girls. He lives alone with his little sister Kureha and one day, when he finds himself in his school's washroom, he will discover the Subaru Konoe panties which is supposed to be a man ... Neither more nor less of the daughter of the director...
Here is the complete range of merchandising products, figures and goodies for Mayo Chiki!
Our Suggestions
Nendoroid

Pop Up Parade

Gift Ideas

Free Shipping

Regular price
€33.99
-€4.00
Price
€29.99

Regular price
€52.99
-€4.00
Price
€48.99

Regular price
€63.99
-€4.00
Price
€59.99

Regular price
€54.99
-€4.00
Price
€50.99

Regular price
€55.99
-€4.00
Price
€51.99

Regular price
€53.99
-€4.00
Price
€49.99

Regular price
€58.99
-€4.00
Price
€54.99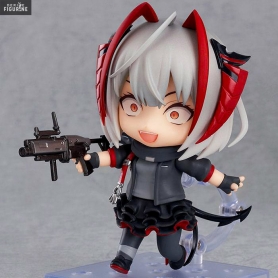 Regular price
€61.99
-€4.00
Price
€57.99

Regular price
€56.99
-€4.00
Price
€52.99