favorite
Vous devez être connecté à votre compte client

Ga-Rei
Ga-Rei, the human beast is a manga created by Hajime Segawa published in France by Pika Edition. A prequel of the name of Ga-Rei: Zero is subsequently released in anime.
Since his youngest age, Kensuke Nimura has the ability to see ghosts. While he was pursued by evil spirits, he unfortunately embraces the young Kagura Tsuchimiya. A few days later, she joined the class of Kensuke and learns that she is actually part of a government agency that fights the yokai and is also engaged.
Here is the complete range of merchandising products, figures and goodies for Ga-Rei.
Our Suggestions
Nendoroid

Pop Up Parade

Gift Ideas

Free Shipping

Regular price
€55.99
-€4.00
Price
€51.99

Regular price
€53.99
-€4.00
Price
€49.99

Regular price
€58.99
-€4.00
Price
€54.99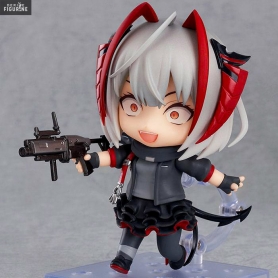 Regular price
€61.99
-€4.00
Price
€57.99

Regular price
€56.99
-€4.00
Price
€52.99

Regular price
€50.99
-€4.00
Price
€46.99

Regular price
€50.99
-€4.00
Price
€46.99