favorite
Vous devez être connecté à votre compte client

Conker's Bad Fur Day
Conker's Bad Fur Day is a video game that created controversy when it came out! Indeed, the guys from Rare had the original idea to release a game having a hero for a cute little squirrel but to contrast with this profile full of cute, the squirrel in question is actually an alcoholic who does not lives on more than that for the money!
In short, this title is a platform game and history offers us to help our alcoholic friend to go home. The game then returned in 2005 (initial release in 2001) in a remastered version called Conker: Live and Reloaded on Xbox.
Here is the complete range of merchandising products, figures and goodies for Conker's Bad Fur Day.
Our Suggestions
Nendoroid

Pop Up Parade

Gift Ideas

Free Shipping

Regular price
€33.99
-€4.00
Price
€29.99

Regular price
€52.99
-€4.00
Price
€48.99

Regular price
€63.99
-€4.00
Price
€59.99

Regular price
€54.99
-€4.00
Price
€50.99

Regular price
€55.99
-€4.00
Price
€51.99

Regular price
€53.99
-€4.00
Price
€49.99

Regular price
€58.99
-€4.00
Price
€54.99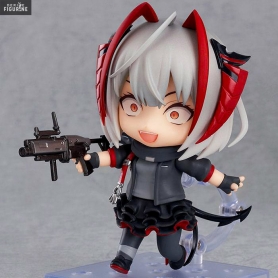 Regular price
€61.99
-€4.00
Price
€57.99

Regular price
€56.99
-€4.00
Price
€52.99