favorite
Vous devez être connecté à votre compte client

Please Twins! - Onegai Teacher
Please Twins! - Onegai Teacher, also known as Japanese Onegai Twins is an anime created by Yasunori Ide which also was entitled to a single manga.
Maiku Kamishiro is a young high school student who lives alone at home and loves to develop computer programs. One day, two young girls Miina Miyafuji and Karen Onodera arrive at home claiming to be his twin sisters respectively. They will come to live at home, which promises many adventures.
As for Onegai Teacher, we discover the story of Kei discovering that his teacher Mizuho Kazami is no other than a half-human, half-extraterrestrial! The latter is however incredibly beautiful and little by little, it will trust more and more to the one who discovered his little secret ...
Here is the complete range of merchandising products, figures and goodies for Please Twins! - Onegai Teacher.
Our Suggestions
Nendoroid

Pop Up Parade

Gift Ideas

Free Shipping

Regular price
€33.99
-€4.00
Price
€29.99

Regular price
€52.99
-€4.00
Price
€48.99

Regular price
€63.99
-€4.00
Price
€59.99

Regular price
€54.99
-€4.00
Price
€50.99

Regular price
€55.99
-€4.00
Price
€51.99

Regular price
€53.99
-€4.00
Price
€49.99

Regular price
€58.99
-€4.00
Price
€54.99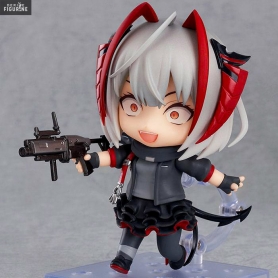 Regular price
€61.99
-€4.00
Price
€57.99

Regular price
€56.99
-€4.00
Price
€52.99