favorite
Vous devez être connecté à votre compte client

Grandmaster of Demonic Cultivation - Mo Dao Zu Shi
Grandmaster of Demonic Cultivation aka Mo Dao Zu Shi is a Chinese novel lignt declined in anime after its success. We discover the legendary Wei Wu Xian who is none other than the creator of the Demonic Sect. The latter has so many enemies and he will lose his life ... However, and following his reincarnation, destiny takes him on an incredible adventure alongside his enemy Lan Wang Ji that he will be able to get to know ...
Here is the complete range of merchandising products, figures and goodies for
Grandmaster of Demonic Cultivation - Mo Dao Zu Shi.
Our Suggestions
Nendoroid

Pop Up Parade

Gift Ideas

Free Shipping

Regular price
€55.99
-€4.00
Price
€51.99

Regular price
€53.99
-€4.00
Price
€49.99

Regular price
€58.99
-€4.00
Price
€54.99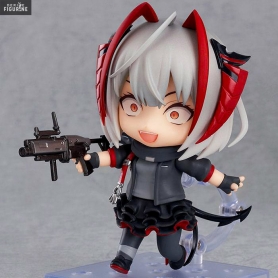 Regular price
€61.99
-€4.00
Price
€57.99

Regular price
€56.99
-€4.00
Price
€52.99

Regular price
€50.99
-€4.00
Price
€46.99

Regular price
€50.99
-€4.00
Price
€46.99