favorite
Vous devez être connecté à votre compte client

Mayoi Neko Overrun!
Mayoi Neko Overrun! is a light novel written by Tomohiro Matsu and whose illustrations are made by Peko and adaptations in anime and manga have also taken place. Moreover, that in manga sees many characters of To Love-Ru appear.
Takumi Tsuzuki enjoyed spending time with his childhood friend Fumino Serizawa at Stray Cats, the cafe run by his adopted sister Otome. One day, she brings back Nozomi Kiriya, a strange girl in the cafe and offers to live with them. Takumi and his friends will create the Stray Cats Club to help those who need it.
Here is the complete range of merchandising products, figures and goodies for Mayoi Neko Overrun!.

Regular price
€59.99
-9%
Price
€54.59
Our Suggestions
Nendoroid

Pop Up Parade

Gift Ideas

Free Shipping

Regular price
€62.99
-€4.00
Price
€58.99

Regular price
€33.99
-€4.00
Price
€29.99

Regular price
€52.99
-€4.00
Price
€48.99

Regular price
€63.99
-€4.00
Price
€59.99

Regular price
€54.99
-€4.00
Price
€50.99

Regular price
€55.99
-€4.00
Price
€51.99

Regular price
€53.99
-€4.00
Price
€49.99

Regular price
€58.99
-€4.00
Price
€54.99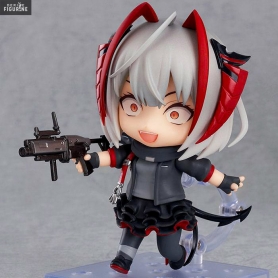 Regular price
€61.99
-€4.00
Price
€57.99