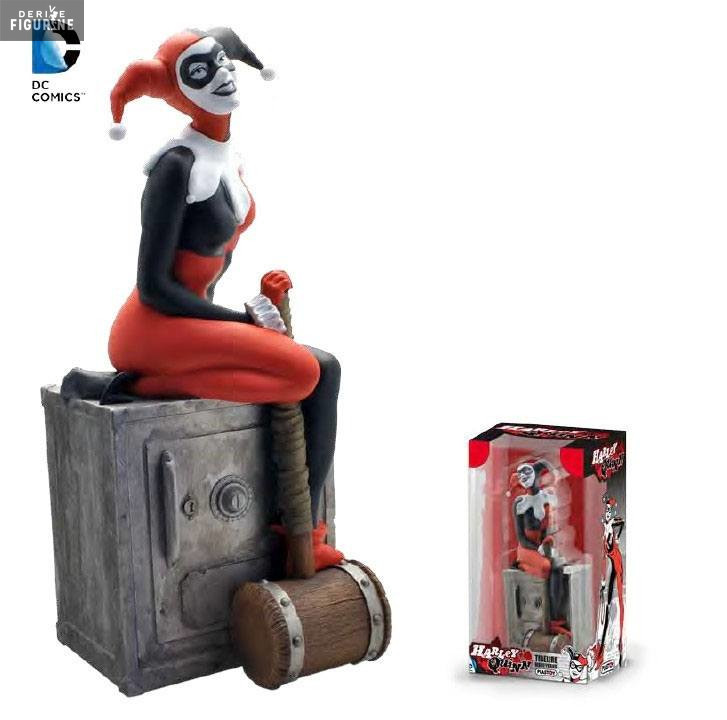  
DC Comics - Piggy bank Harley Quinn
Reference : P80058
Official piggy bank Harley Quinn in PVC measuring about 27 centimeters high. The manufacturer is Plastoy.
Release date : Arrival estimated to october 2021
This sumptuous figurine and piggy bank from the DC Comics universe represents the Joker's sidekick, namely the beautiful Harley Quinn! It is here taken from the Animated Series version of Batman and in addition to being very pretty in single exposure, it also serves as a piggy bank.